Life can sometimes throw a lot of crap at a person. There are so many areas in our lives where things can go wrong—family, friends, work, home situation, I could go on and on but you get the point. The world is rife with opportunity for disaster, or, at the very least, great confusion.
And when life hands us lemons, we want to make lemonade, but a lot of us don't seem to have the recipe (this is a metaphor, please don't explain to me how to to make lemonade).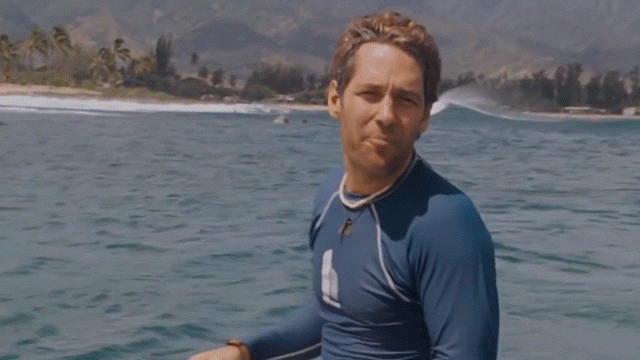 When times are trying, though, there's always a place we can turn, provided we have good healthcare, and that's to our therapists. People who don't get mad at us for obsessing over something endlessly or making the same mistake over and over again.
They can't get mad, because it's their job to listen. So it becomes a place where we can go to get everything off our chests and just let our guards down. It's an oasis in the desert of life. And it's also fodder for a lot of jokes.
1.
trying to apply what your therapist says pic.twitter.com/avffXAgpsp

— bubba's mittens ??❄☃️?? (@HyFiology) August 14, 2018
2.
I love watching my therapist try to pretend he knows who I'm talking about when clearly he's forgotten the whole backstory.

— Erica Rhodes (@ericarhodes) March 18, 2018
3.
ME: I just feel like "pizza party" should refer to pizzas having a party. Humans having pizza at a party should just be a party with pizza. Does that make sense to you?

THERAPIST: I think we should meet more often

— Pitch (@pitchjokes) March 13, 2018
4.
me after telling my therapist i'm happy and that i'm doing alright pic.twitter.com/nqIEfnf3b8

— Margaret ? (@MagsMalott) December 6, 2018
5.
therapist: why don't you tell people when they hurt you instead of pushing them away without an opportunity to show you if they care enough about you to change their behavior

me: pic.twitter.com/wXlB5IEFt2

— anna ho ho horges (@annabroges) February 15, 2018
6.
Therapist: Your mother is so overprotective she is the cause of your issues connecting to women emotionally

Me: Well yo mama so stupid she tried to climb Mountain Dew

— Octopus/Caveman (@OctopusCaveman) August 23, 2018
7.
My therapist: so did you try those new coping mechanisms I told you about?
Me: pic.twitter.com/GgZMqeHuWn

— Alicia (@nerdjpg) March 16, 2018
8.
therapist: u need to find yourself

waldo: ᶠᵘᶜᵏ

— Jerry (@Jerrypleasure) December 4, 2018
9.
Therapist: Bottling up negative emotions is bad for your health

Me:[finger guns] That's why I also bottle up the positive ones

— Alex, but online (@Alex_but_online) March 13, 2018
10.
my therapist: what's on your mind?

my brain: https://t.co/9cN7mWc3o6

— Rachel Whitehurst (@RachLWhitehurst) March 14, 2018