Even if you think babies aren't your thing, you're going to love this post because this baby is a superstar in the making. And so is his dad, who pretended to understand the wee baby's babbling and had a straight-up conversation with him. About what? No idea, but that doesn't stop it from being beyond hilarious.
A Twitter user named Devin Johnson (@_11Remember_) tweeted the video along with a bunch of laughing/crying emoji. Just click play on the video and I promise you won't regret it.
Y'all , watch this baby have a full damn convo with his daddy ??? pic.twitter.com/gEbtJZ6xuP

— Devin Johnson (@_11Remember_) June 5, 2019
I've watched this approximately one billion times and I still laugh every time. This is the best conversation ever.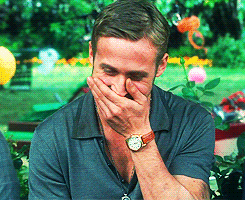 When the tweet started getting big, Johnson tweeted that he doesn't own the rights to the video, and included the account for the guy in the video.
Here's the actual father in the video . I do not own rights to it . pic.twitter.com/evcGDaJEu8

— Devin Johnson (@_11Remember_) June 5, 2019
Twitter could not get enough of the adorable duo.
Well they're both so stinking adorable and I've probably watched this WAY too many times today. If he's your friend, you need to give him a big old pat on the back for being an awesome dad to that little cutie patootie! ?

— Stella Bean (@BassetBuck) June 5, 2019
I know, I keep watching it too! They sure are making me smile…. something I welcome very much these days!

— 3rdRockPeace (@ThirdRockPeace) June 5, 2019
I know! I've come back to this clip several times already just for a much needed boost of happy.

Y'all are so dang cute @ComedianDJPryor!

— The octopus said… (@Pulpolover) June 5, 2019
That was the best video I've ever seen on Twitter! ???

— Mary (@SSMcFann) June 6, 2019
The baby full-on Jim Halperts the camera a couple times and it SLAYS me. https://t.co/SmzyXl3bXw

— shauna (@goldengateblond) June 5, 2019
This is a whole movie right here ?♥️ https://t.co/3nW5AH13Vk

— Aditya Duggal (@RSatrix) June 6, 2019
Even celebs like Mark "Luke Skywalker" Hamill and Chris "Captain America" Evans weighed in.
This baby is wise beyond his years and far more articulate than I am. https://t.co/9fEvLRYs4l

— Mark Hamill (@HamillHimself) June 5, 2019
I could've watched an hour of this https://t.co/T6YW5Gb7lz

— Chris Evans (@ChrisEvans) June 5, 2019
And some people pointed out that this is exactly the way kids learn to talk—through engagement.
I love this video. Child loved by dad. Dad involved with kid. Language development. Encouragement. Attention. Interaction. Cell phone down. Dads, here's your playbook.

— Janet Wells (@JanetWellsKY) June 6, 2019
Way to go, Dad!!!He'll be talking soon because if your engagement!! And SMART TOO!!! BEST OF LUCK!!??

— katherine rispoli (@drkrispoli) June 6, 2019
My heart ❤️ This is precisely how wee ones learn to talk ?

— deborah mullen (@debsmooth) June 6, 2019
So here it is—your antidote to a bad day, available to you anytime and anywhere.
Something bothered me at work so I watched this again and now I feel like I can face the rest of the day.

— Aunt Shay (@bigslobbydogs) June 6, 2019