Just call him Bill Nye the Angry Guy.
As punishment for whatever horrible sins he committed in a past life, Bill Nye has been fated to spend his time on Earth affably explaining basic science to the rest of us dull-eyed mouth-breathers and then explaining it again when we forget what he said.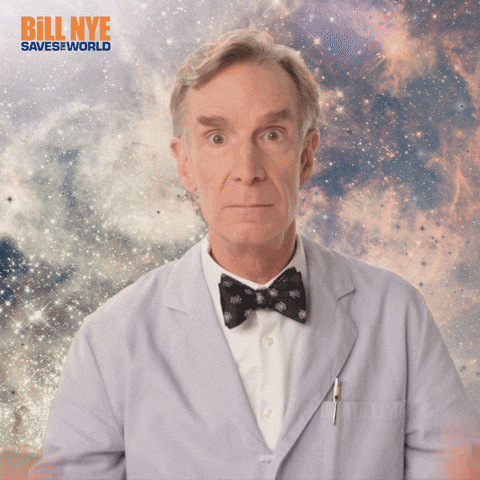 Therefore, in a segment on Last Week Tonight, with John Oliver, Nye appeared to explain carbon pricing and to issue a foul-mouthed rant against those who are trying to hold up, um, saving the planet and life as we know it from environmental disaster.
Yeah, that whole thing.
Nye is a vocal supporter of the Green New Deal and a proponent of taking action to protect the environment before we're all boiled alive. He even popped up to ask a climate change question at an Alexandria Ocasio-Cortez event.
But be warned: this is not the polite, goofy Sleepover Dad version of Bill Nye that you may recall from your childhood. This Bill Nye has just about had it. Using fun visual aids like pictures of burning trees and flooded highways, Nye explained our pressing need to reduce carbon emissions to fight global warming.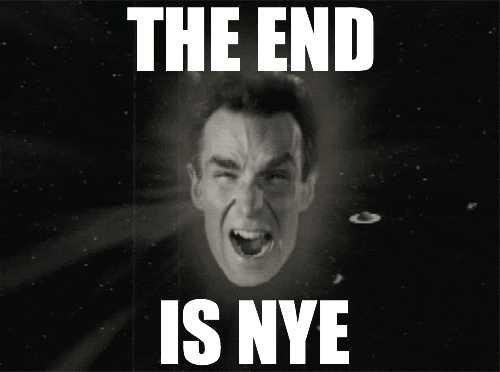 To keep Oliver's attention and that of his audience Nye testily popped some "f*cking Mentos" into a bottle of Diet Coke, ending the segment by exclaiming "the planet is on f*cking fire!" while blow-torching a globe for emphasis.
He's mad as hell and he's not going to take it anymore. He WILL however insist on safety goggles.
Bill Nye not the same Bill Nye we used to know ? pic.twitter.com/LgKef8E4vG

— jourdain (@jourdaindong) May 13, 2019
People were into it.
Bill Nye, the Common Sense Guy. https://t.co/zZmCdwyYZp

— (((Joshua Malina))) (@JoshMalina) May 13, 2019
Bill is the best. pic.twitter.com/wusPEFYnMs

— Nicolas Falacci (@NickFalacci) May 13, 2019
we fucked up so much that bill nye is about to beat our asses if we don't start to take climate change serious pic.twitter.com/itwoDSxaaM

— cat ♡ (@CatScrivner) May 13, 2019
bill nye raised us and this is how we pay him back smh pic.twitter.com/WR6gTnYML8

— AmandaRachLee (@amandarachlee) May 13, 2019
You can watch the entire episode of Last Week Tonight here. Nye's increasingly angry bits are found HERE and HERE.