Body image is a sensitive thing for many people, especially with all of the pressure we on women to look a certain way. The truth is every body is beautiful and shaming someone for the way they look is NEVER okay. This is why it's so incredibly infuriating to hear about one woman's husband who body-shames her on a regular basis—in front of her daughter, no less.
On Wednesday, Redditor u/bodypositive1 turned to the popular crowdsourced site for advice after her husband repeatedly body shamed her.
The post reads:
"I was around 5'1 and 100 lbs when we got married and six years later, I'm 5'1 and 125 lbs. He constantly comments on my body and my weight even though I've never asked for his opinion. I know my body isn't perfect, but I'm working on accepting that," she began.
She goes on to list out all of the terrible things her husband says to her on a regular basis.
Actual things he has said to me
(A day after I gave birth and was getting dressed in front of him) – [disgusted tone and expression] "is your stomach going to stay like that?" By the way it takes two weeks for the uterus to return to normal size
 "It's not baby weight when the baby is two years old."
"Your thighs are huge. When you sit down, they look even more enormous"
"It's like you've lost the weight everywhere except for your hips. It's very noticeable from behind. I'll even take a photo and show you so you can see for yourself how fat your ass is"
"I'm just motivating you to lose weight. Who else is going to tell you that you're fat?"
He even has a game he plays with our three year old daughter: "Who's the tall one?" – her: "daddy" "Who's the cute one?" – "me!" "Who's the fat one?" – "mommy!!" and they both laugh at me. okay haha very funny.
"Why do you keep trying on clothes if you're never going to buy anything? You keep saying it doesn't look good on you but the truth is that thin people (he meant women) don't need to try on clothing because they look good in everything. So maybe just lose weight before you go clothes shopping again."
"Short and fat isn't a good combination"
The frustrated wife ends by saying her husband makes one or two body-shaming comments to her a week.
"And so on. On average, he'll make 1-2 body shaming comments a week. I've talked to him about it but he says he just wants me to be healthy and fit. It's hurtful, and unhelpful, and unhealthy for my daughter to hear those comments from her dad about her mom."
Oh, HELL NO.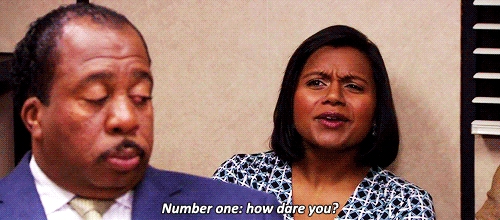 Fortunately, commenters were quick to offer their support.
And tear the husband to shreds.
If you happen to see this, u/bodypositive1, you deserve so much better!
h/t: Reddit