A bridesmaid learned the hard way not to upstage the bride—and I am here for all the pettiness that ensued.
Posted on Reddit, a cousin of the groom tells how a bridesmaid announced her engagement during her cousin's wedding.
"After the ceremony was over and the party had only just started, one of the bridesmaids decided to announce her own engagement. The attention was immediately taken away from the newlyweds and brought to the bridesmaid (who I'll call Sarah) and her equally-smug fiance," writes user yazdon.
The bride (called Emma) took it all in stride despite being a typically assertive person. Maybe the wheels were already turning on how she could spring a phenomenal revenge on her cousin. I really do respect a long con.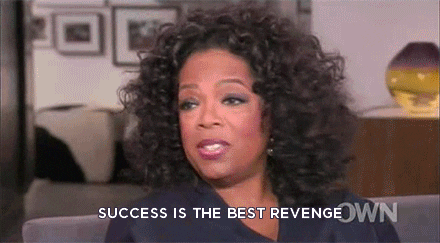 Sarah chose Emma to be her maid of honor. And on the day of the wedding, Emma did indeed put a well-conceived plan into action.
"Emma's two much-younger sisters were the flower girls […] at the very last moment, Emma switched out the white petals in their baskets to blue ones she had secretly brought with her. She told her sisters not to say anything about it or let the bride see them […] Sarah looked very confused upon seeing the blue petals (which didn't coordinate whatsoever with her theme), but of course she didn't say anything about it in the moment."
Then, the speeches came. Emma had planned a video slide show to play in the background while friends and family toasted the newlyweds.
"Then, at the very end, Emma said to Sarah that she must be wondering why there were blue petals instead of the white ones originally planned. That was when Emma displayed the last slide from her presentation. Emma announced in front of everyone that she was five months pregnant, and that she'd just discovered the baby was a boy, hence the blue petals. The last slide? Her ultrasound picture."
It's such a truly spectacular level of petty that I kind of don't believe it happened. But if it's true—well-played, Emma. You're both terrible people, but well-played.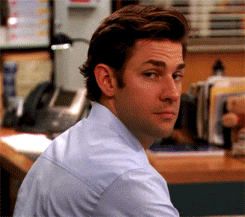 Reddit users argued about whether the pregnancy reveal was "Pro Revenge."
"Everybody here is the villain, but I can't say that is not a pro revenge," said user hivemind_disruptor.
"If they got pregnant in that specific time period just to one-up her, that would just add to how pro this revenge is," user jen_wexxx said.
What could be in the future for these petty ladies?
"And then at Emma's baby shower, Sarah flaunts that she's dying! And at Sarah's funeral, Emma announces she killed her! And at Emma's trial, SARAH COMES BACK AS A ZOMBIE!" writes user SethRogensCottonmouf.
I don't put it past them.