Sometimes brands and Twitter just don't go together well.
Like on Monday, when the person responsible for Chase Bank's social media presence posted a #MondayMotivation tweet that was meant to humanize the huge corporation but ended up backfiring spectacularly.
The horrifically bad take, which followed the format of many jokes on Twitter, depicted a conversation between "You" and your "bank account" that implied the reason so many people are broke is that they spend too much on fancy coffee and Ubers. Ummm…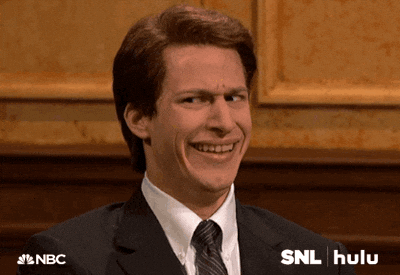 The tweet, which got dragged so hard the company ended up deleting it, read:
You: why is my balance so low

Bank account: make coffee at home

Bank account: eat the food that's already in the fridge

Bank account: you don't need a cab, it's only three blocks

You: I guess we'll never know.
seems like chase deleted that tweet pic.twitter.com/CNiLZv8x02

— Colin Campbell (@colincampbell) April 29, 2019
Of course, this scenario doesn't explain how Chase Bank got itself 12 billion dollars into debt in the 2008 financial crisis. A LOT of coffee, maybe? Definitely Starbucks.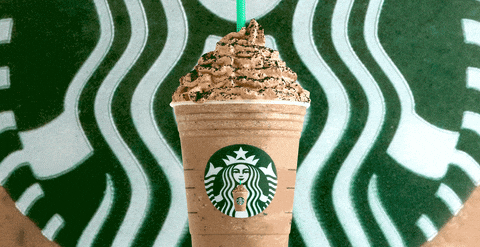 The tweet also doesn't take into account all the other things that are involved in institutionalized poverty like stagnant wages, wage inequality, student debt, inflation, and medical hardships. Guess those aren't as cute in joke form.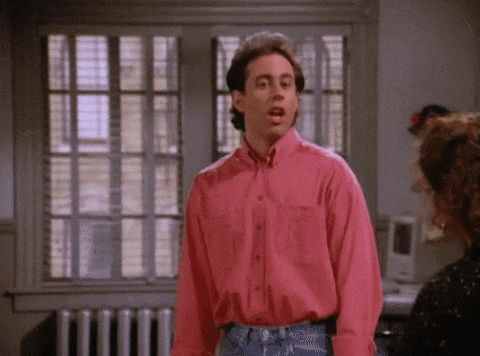 Anyway, people on Twitter reacted strongly to this patronizing, simplistic tweet that basically shamed anyone poor.
Thanks to @Chase Bank's suggestion to make my own tampons I was able to buy a birthday card for my Dad.

— Sarah Tollemache (@stollemache) April 30, 2019
.@Chase charged me $12 for not having $1,500 in my checking account. Why isn't that in here? pic.twitter.com/9Ik1ttLCZf

— Dan Wilbur (@DanWilbur) April 30, 2019
Chase: why is their balance so low
Bank account: rent
Bank account: student loans
Bank account: gig wages
Chase: they've been buying avocado toast again haven't they
Bank account: seriously? pic.twitter.com/fc3lbGBIO0

— Jon Green (@_Jon_Green) April 29, 2019
It wasn't really #MondayMotivation to mock working Americans who are just trying to get by, @Chase – particularly when your CEO pockets $28 million while some of your tellers can't make ends meet. pic.twitter.com/SPs7hJn6zV

— Sherrod Brown (@SenSherrodBrown) April 30, 2019
Nobody:
Chase bank: do you really NEEEEED a bed????

— Alyssa Limperis (@alyssalimp) April 30, 2019
Chase: pic.twitter.com/Bqk6NpKIOq

— Betsy Devos's misplaced yacht (@burnsious) April 30, 2019
Chase wants to pay its actors only $15/hour, but yes, tell people buying a $5 latte is what's making them poor. pic.twitter.com/8QYiaDQbK7

— Abby Barr (@1AbbyRoad) April 30, 2019
.@chase you guys need a new avi pic.twitter.com/P75O5ooIMx

— Forklift Operator Klaus (@hockeenight) April 29, 2019
Me: h—

My bank: eat shit and die, poor

— Sophia Benoit (@1followernodad) April 29, 2019
Bank that pays its CEO $31 million and received a $12 billion bailout after crashing our economy tells poor people to stop being so irresponsible with their money. pic.twitter.com/e8jNrU4hux

— Public Citizen (@Public_Citizen) April 29, 2019
I feel like Chase Bank's new "Eat dirt, peasants" slogan is a little on the nose.

— Thor Benson (@thor_benson) April 29, 2019
You, chase bank: why does everyone hate us
Me: antagonizing people isn't an effective strategy
Me: you're not hip or with it and you should stop trying to be
Me: you don't need to tweet this, it's a bad idea
You, chase bank: I guess we'll never know
Me: seriously? pic.twitter.com/vVJfIt0raS

— Craig Goldstein (@cdgoldstein) April 29, 2019
Wells Fargo Bank: We are the most embarrassing big bank.

Chase Bank: Hold my beer. pic.twitter.com/QDGil5BWwH

— Ivan the K™ (@IvanTheK) April 29, 2019
Rep. Katie Porter, who just weeks ago went after the CEO of JP Morgan Chase, Jamie Dimon, for not paying their employees a living wage, tweeted that Chase should apologize and call it #ToneDeafTuesday.
.@Chase, this isn't #MondayMotivation. Unless this condescension reflects Mr. Dimon's view of his customers, I'd suggest an apology. We can call it #ToneDeafTuesday.

— Rep. Katie Porter (@RepKatiePorter) April 29, 2019
Elizabeth Warren went after Chase, too. Brutal!
.@Chase: why aren't customers saving money?
Taxpayers: we lost our jobs/homes/savings but gave you a $25b bailout
Workers: employers don't pay living wages
Economists: rising costs + stagnant wages = 0 savings
Chase: guess we'll never know
Everyone: seriously?
#MoneyMotivation pic.twitter.com/WcboMr5MCE

— Elizabeth Warren (@SenWarren) April 29, 2019
Dear Chase, maybe do better next time? Actually think before you tweet? Idk, give it a try.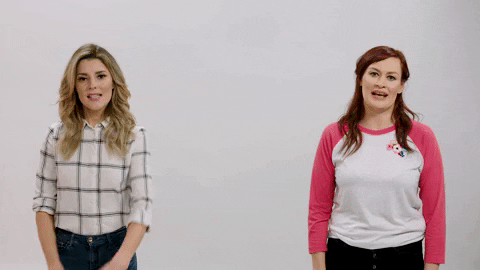 h/t: Huffpost