President Donald Trump told governors that the aides to Xi Jinping, the general secretary of the Communist Party of China, were "central casting – glasses, pad." He then mimicked what he thinks those glasses looked like, making tiny circles around his eyes with his thumb and forefinger.
This is far from the first time Trump has used that phrase. He's pretty much obsessed with "central casting," because he sees people as stereotypes, not individuals. This time he managed to offend Asians as well as anyone wearing glasses, all in one fell swoop!
Daniel Dale of the Toronto Star tweeted the picture and explanation.
Trump told governors today that Xi Jinping's aides are "central casting – glasses, pad." This is what he did upon saying "glasses." pic.twitter.com/Mry8m7qomD

— Daniel Dale (@ddale8) February 25, 2019
Trump has used "central casting" to describe Vice President Mike Pence, Defense Secretary James Mattis, Mitt Romney and Rex Tillerson. What he means is, they look the part. Karen Tumulty of the Washington Post told MSNBC after the election that "central casting" is "actually a phrase [Trump] uses quite a bit behind the scenes." Yeah, and in front of them, too, clearly.
So, in Trump's racist mind, all Chinese people all wear little round thick-lens glasses.
People on Twitter were irate, and somehow still surprised at the depths to which the president will sink.
— Joe Smith (@joesmith628) February 25, 2019
I will never comprehend just how far we've fallen to have elected this "man" president.

— Andrew (@AcunaAndrew) February 25, 2019
Utterly appalling. He's getting worse and worse.

— JimiMac (@seamusmac) February 25, 2019
Never again will I tell a child that anyone can be president.

— Pixelated Reality (@RealPixelated) February 25, 2019
At least one person pointed out what a terrible message this sends to any kids wearing glasses (hey, four-eyes, the president sees you as a nerd!).
This is a really cool message for the president to send kids with glasses. Or kids who bully kids with glasses.

— Adam Parkhomenko (@AdamParkhomenko) February 25, 2019
He really was so close to stretching his skin to do slanty-eyes.
Only surprise is he didn't do the old slanty-eye thing.

— Chris Blood (@samsangre) February 25, 2019
We all know he was thisclose to doing an even more offensive eye related gesture.
What is his obsession with "central casting"?

— Mariam Watt (@MariamWatt) February 25, 2019
Right out of "Central Casting." This is how our American president describes the Chinese. Making Coke-bottle glasses. Can't believe I'm still able to be shocked. pic.twitter.com/TeURvn1jb7

— Scott Linnen (@ScottLinnen) February 25, 2019
Where's the Chinese-y accent?

— Chris Kelley (@greatwetshart) February 25, 2019
At least he didn't stretch the skin next to his eyes to make the eyes appear slanty.

— Steve M. (@nomoremister) February 25, 2019
You're a full on racist. https://t.co/NZjs1IoVBj

— Alain Leibman (@LeibmanAlain) February 25, 2019
And there were the usual calls for the president to be examined because there seems to be something wrong with his brain.
Like I said, neuro-psych exam. Please. Now.

— The octopus said… (@Pulpolover) February 25, 2019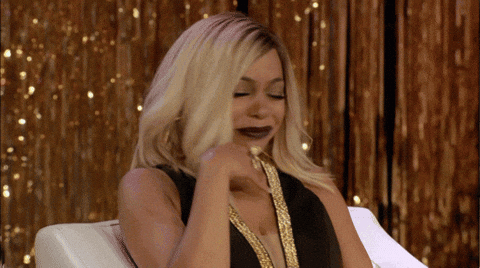 h/t @ddale8