A Salinas, CA, family might be ready to powerwash their doorbell after their security camera filmed a male trespasser licking it (yes, licking the doorbell) for THREE HOURS. What the??
Speaking to KION-TV, Sylvia Dungan said that the security system alerted her and her family to a strange movement in the early morning over this weekend. The Dungans weren't home when the man came around, but their children were. "I thought, boy there's a lot of traffic. I go, 5 in the morning? My son doesn't get home till 6 a.m. Well, then who the heck is that?" Dungan said.
But things didn't become much more clear when she watched the video because it contained hours of the prowler licking the bell. Again, I ask: WHAT THE??
Dungan told CBS Sacramento, "I thought, 'Oh boy, that is just weird.'" Yes. That it is. Quite weird.
The man didn't just lick their doorbell, the video also showed him urinating on their lawn.
The Salinas Police Department has identified the suspect as Roberto Daniel Arroyo, 33, and said that he could face misdemeanor charges for prowling and petty theft. He has not yet been apprehended (as of Tuesday afternoon).
Miguel Cabrera from the Salinas police told CBS Sacramento, "We were pleasantly surprised the image was so clear it didn't take us long to identify the individual." He added, "This just kind of re-enforces how important it is to have security within your home." God only knows what that man would have licked had he gotten inside.
KION-TV spoke to some of the neighbors, who also found the whole thing completely bizarre. One neighbor, Alfred Santos, said, "I thought I've seen it all, but this takes the cake." Another neighbor, Stephanie Rosario, revealed, "Never have we seen anything like this."
Dungan's take on it? She told KION-TV, "You kind of laugh about it afterwards because technically he didn't do anything."
People on Twitter had pretty much the reaction you'd expect, the same reaction you probably had: HUH? And, of course, jokes.
Of all the things to call that guy I don't think prowler even makes my top ten.

— Tom Mullaly (@wagefreedom) January 8, 2019
I don't know his name but his face rings a bell.

— The NoSleep Podcast (@NosleepPodcast) January 8, 2019
Update: they're now engaged.

— Sir Thopas (@Sir_Thopas) January 8, 2019
— ☆Carlos #W Garduno☆ (@gardunixi) January 8, 2019
Let he who hasn't continuously licked a doorbell for more than 60 minutes cast the first stone !

— mark (@setimax1) January 8, 2019
I've done this before. Though there was Marmite on the doorbell.

— Eddie Pepperell (@PepperellEddie) January 8, 2019
A better love story than Twilight.

— Great Scott! (@sleefrost) January 8, 2019
He was probably pulling off one of these. pic.twitter.com/SJbNV0Ado5

— Eric Alonso Diaz (@EricAlonsoDiaz) January 8, 2019
While there was no actual damage to the home, Dungan told the station that she and her family spent the weekend sanitizing their doorbells. YEAH, I BET.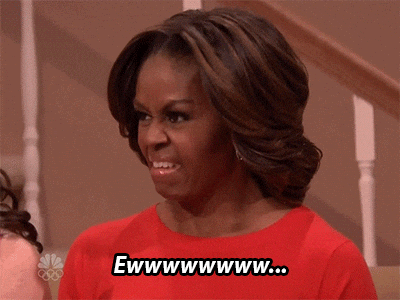 h/t KION-TV and CBS Sacramento