The American sex education system is…less than ideal.
Girls going through puberty are often left to figure out changing bodies, reproductive health, the meaning of consent and the logistics of their sexual organs all on their own. Meaning men are even more clueless when it comes to the inner workings of the female body.
And yet, in today's day and age, it's pretty inexcusable for men to know nothing at all about women's bodies. Which is why writer and mom @brownandbella decided to start a conversation with a tweet prompting people with uteruses to share the dumbest things men have said to them concerning their bodies.
"Women, what is the dumbest thing a man ever said to you about sex, reproductive health, menstruation, etc? Let's laugh at these dummies together!" she wrote.
Women, what is the dumbest thing a man ever said to you about sex, reproductive health, menstruation, etc? Reply with a comment below, no quote RTs.

Let's laugh at these dummies together!

— Bey Phi Bey, Philly Chapter President. (@brownandbella) May 16, 2019
And boy, did we laugh! We laughed and laughed until we cried upon realizing how many tweet replies detailed beyond ignorant suggestions from medical professionals and other males in position of power.
She followed it up with her own confounding story:
In sophomore year health class, after the teacher reads aloud the sidebar on ovulation:

Him: "I don't get it. How could she not know?"

Her: "Know what? Exactly when ovulation occurs?"

Him: "Yeah. Won't she feel a draft?"

Us: …

Him: "You know, when the egg falls out?"

— Genève (@bergerbell) May 16, 2019
We're all in our thirties now and this man is a father ??‍♀️??‍♀️

— Genève (@bergerbell) May 16, 2019
Over 3,500 women replies to Genève's call for ignorant comments—and each story is more hilarious (and equally depressing) than the last.
1.
He tried to tell me, a female gynecologist, where my clitoris was (the poor dear meant my glans, but I digress)

— Jennifer Gunter (@DrJenGunter) May 17, 2019
2.
Another guy suggested I get an IUD, and that I make an appointment when he was out of town. When I told him that insertion hurt a lot and I would want him there to take me home, he insisted that it didn't hurt at all. Having something put into your uterus wouldn't hurt at all ?

— Mara "Get Rid of the Nazis" Wilson (@MaraWilson) May 18, 2019
3.
I told a guy it's good manners to ask if the woman came. He said, "Did you?" I told him I hadn't.

His response? "I know some women can't the first time for emotional reasons."

— Megan Sass (@Megan_Sass) May 17, 2019
4.
My dad banned me from wearing tampons because they would "take my virginity" and also I would be used to "walking around with a penis between my legs." Logic that he still fully believes

— Young Cami Snow ❄️ (@ThaBrunchMami) May 16, 2019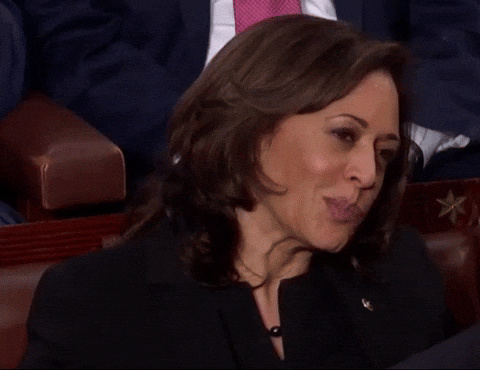 5.
When I was 11 and he was 14, my brother asked me if periods happen on the weekends, too. When I said yes, he just shook his head and said "I'm sorry"

— ? Sabrina Granger ? (@Sabrina45X) May 16, 2019
6.
I once had a male gynecologist (I still have a male one but much better) give me my yearly. As my legs were spread open he told me to relax. Pretend i was on a beach. pic.twitter.com/fabagp6yX9

— Ailsa Rilner (@lisa_babyska81) May 18, 2019
7.
My ex told me, a women's health nurse, that the reason my periods were so long and painful was because I don't drink enough water.

— Auntie Lexx (@lexxlugga_) May 16, 2019
8.
i had a man tell me periods aren't natural and it's cause i eat meat.

— Skinleesi | Sallie Mae of Skin Care (@CruzanChoklate) May 16, 2019
9.
I had a boyfriend mind blow that we did not pee from our vagina. I said no sir that's a different hole. Lol he didn't believe me I had to show him.

— G ? (@__glm) May 16, 2019
10.
I bled a *little* on a guy while having sex in college and apologized when I noticed. He screamed at me that this "can only happen when you have an std," kicked me out of his dorm, and fb messaged me accusing me of giving him AIDS for like a month

— Joyslin (@JoyslinC) May 17, 2019
11.
I told my ex that I needed a tampon, and he asked me if I could just hold it till I got home.

He thought girls just peed out their periods.

— oddly sexy, BSW (@lupespace) May 16, 2019
12.
A man said today pregnancy was a positive experience because women get "boobs & the body they've always wanted by gaining weight".

And there's the evergreen stupid classics, 100 different penis stretch out a vagina, but not sex 100x with the same penis.

— Global Esthetician (@LaBeautyologist) May 17, 2019
I've found a comment last week on reddit where they justified that saying that it's like a memory foam mattress: a lot of different people ruin it, but the same person every time molds it to it's shape, so doesn't get loose ???

— chloe (@HeyMissChloe) May 17, 2019
13.
A coworker genuinely thought women did all of our business, including birth, out of 1 hole. He was in his late 20s

I went on lunch

— Varah T (@VarahTs) May 16, 2019
14.
I went to a thyroid specialist and when I mentioned that I don't get a period because I take birth control continuously, he wondered if that was safe because "wouldn't it all get backed up there."

— Tracie Hunte (@TracieHunte) May 16, 2019
Tbf, a lot of people think this but the fact that a) he's a doctor and b) he was second guessing my actual gynecologist ("is she sure about that?") is wild. When I told my gyno what he said, she laughed for a good 5 1/2 minutes.

— Tracie Hunte (@TracieHunte) May 16, 2019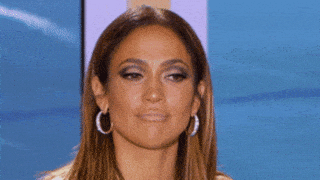 15.
Pre-med guy thought that since trauma-related vaginismus is a real thing that any woman raped whose vagina didn't clamp up in…I dunno, rape-vaginismus? was actually biologically willing. Her body wanted the powerful conqueror sperm, he argued, else it would clamp up tight.

— Erin Griggs (@Wordslingeuse) May 16, 2019
16.
A man asked me once if women enjoy going to the gyno because "doesn't it feel good for someone to touch you there?"

— jones (@pjoneswriter) May 16, 2019
17.
A guy argued me down that proper vagina care was to wipe it down with soapy water, washcloth after urinating every time because that's what 'clean' women do. I laughed in pH balance. ??‍♀️

— Dracarys Jones Jr. ? (@DPMCanty) May 16, 2019
18.
A man I know was convinced his daughter was having sex because her breasts and hips grew over the summer. Threatened to take her phone, lock her in the house etc. She was just a 13 year old going through puberty. He thought sex made her body develop. ??‍♀️

— Sansa Hive Member (@My_Beloved_One) May 16, 2019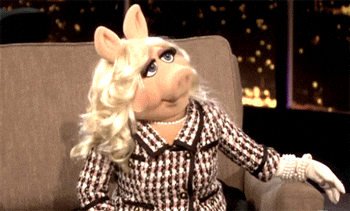 19.
My husband thought they disconnected the umbilical cord from the baby and put it back inside. Like the hose you use to inflate tires.

— Joan Carol (@psychomama) May 16, 2019
20.
I dated a 21 year old who did not realize that menstruation involved bleeding. He asked me how girls know when their period ends, and when I said "the bleeding stops." He screamed "YOU BLEED???" and recoiled in horror.

— Victoria Marini (@LitAgentMarini) May 16, 2019
21.
I was in theatre doing a CS when the (male) anesthetist said that women don't deserve pain medicine when they give birth, as we have to pay for the Sins Of Eve.
He said the ones getting CS are "cheating the system".
He gives anesthesia in a maternity hospital for a living.

— Dr. Njoki Ngumi ?? (@njokingumi) May 17, 2019
Another – my friend @Kamaitha distributes menstrual supplies. She met a man who's whole innovation was 1 by 2 inch sanitary pads, because he felt that vaginas are cylinders 1 inch diameter so everyone else in the business was wasting material.

— Dr. Njoki Ngumi ?? (@njokingumi) May 17, 2019
22.
My dad thought I couldn't still be a virgin in my teens because a virgin can't use tampons. I told him to go talk to my nurse stepmom and get back to me. #awkward

— Lucia Harper – ? Edutaining Speaker (@YEPBusiness) May 16, 2019
23.
A guy gave me a box of tampons to use as contraception bc the box said "Maximum Protection"

— lizbian awkweird (@LizzieBedDeath) May 18, 2019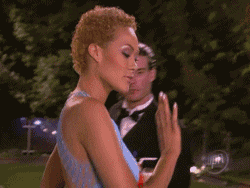 24.
I was told once that getting kicked in the balls was worse than childbirth. He was 100% NOT joking at all.

— Jem & The Auntiegrams (@iheartcloudz) May 16, 2019
25.
I was nursing my daughter and scrolling through my phone and a man told me my daughter needed eye contact while I nursed or she'd feel neglected ?. Also he didn't know I was nursing every two hours for 20-30 minutes at a time (she was 3 weeks old).

— Joanna Luehmann (@JoLuehmann) May 16, 2019
26.
I was talking about how sometimes when you laugh or sneeze huge blobs shoot out of you, he looked disgusted and asked "can't you take some sort of medicine for that?" Like I wish I could

— Steven Quartz Universe ? (@Nana_Scorpio_) May 16, 2019
27.
When I was in labor with our 1st child, I wanted to get an epidural for the god awful pain and my husband said he didn't want his baby drugged up and can I just take an ibuprofen ?

— Elle Jay (@mslaceyj) May 16, 2019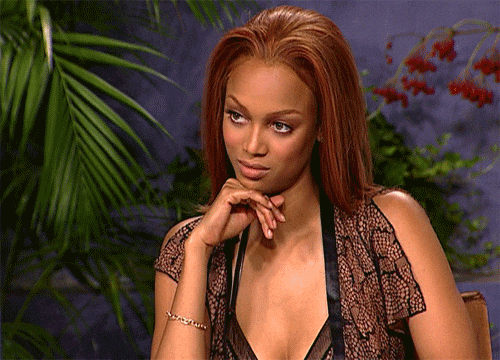 28.
A man in his 30s recently asked me why when we have a period it has to be blood that comes out. Literally had no understanding of what a period was. At over 30 years old. Amazing

— Lydia (@lyd___b) May 16, 2019
29.
Older male relative said my baby was sick cause I was breastfeeding him, and I'm not pasteurized. ?

— Rosie Clements (@rosalina1001) May 16, 2019
Genève followed up her thread the following day by reminding Twitter that many of our male politicians know as much about women's bodies as the men described in her replies.
If you didn't catch this yesterday, scroll through the replies. And remember that these men we're talking about are the same people in legislatures across this nation making decisions about women and our healthcare. https://t.co/rOe8i1de9g

— Bey Phi Bey, Philly Chapter President. (@brownandbella) May 17, 2019