One of the worst types of people is someone who expects everything for free, but even worse than that is someone who wants something for free and is picky about it. This is a choosy beggar.
Most of us have been desperate enough at some point in our lives to beg for something, but to then nitpick about said thing is simply unacceptable. It takes a special type of narcissist to do this, and these 17 people are at the top of the charts.
1. This guy who expects art for the "honor" of it.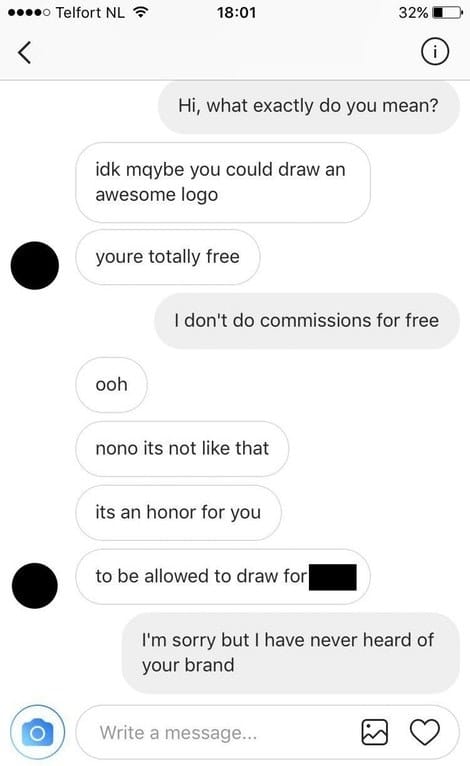 2. This musician who takes himself too seriously.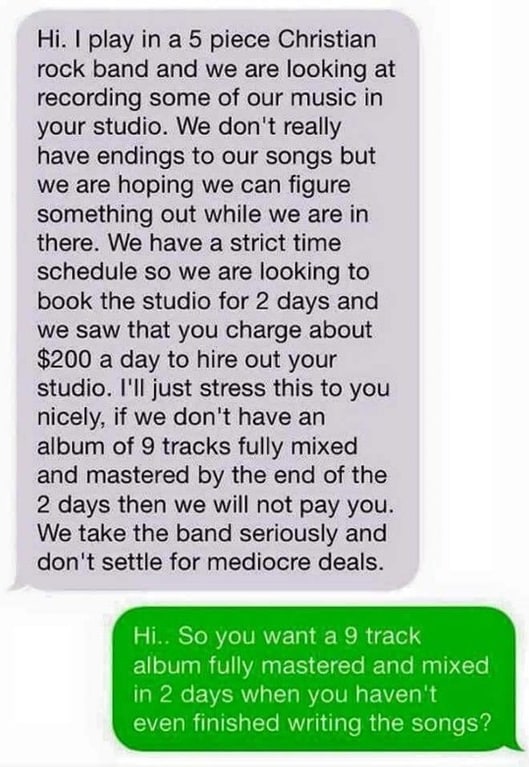 3. This "feminist" dude who freaked out when a female artist refused to draw a portrait of his grandma for free.
The guy goes on to guilt trip her with his sick mom to get free art, and even goes as far as to offer for her to take him out on a date and she'll pay for it because he's a "feminist."
4. This POS employer.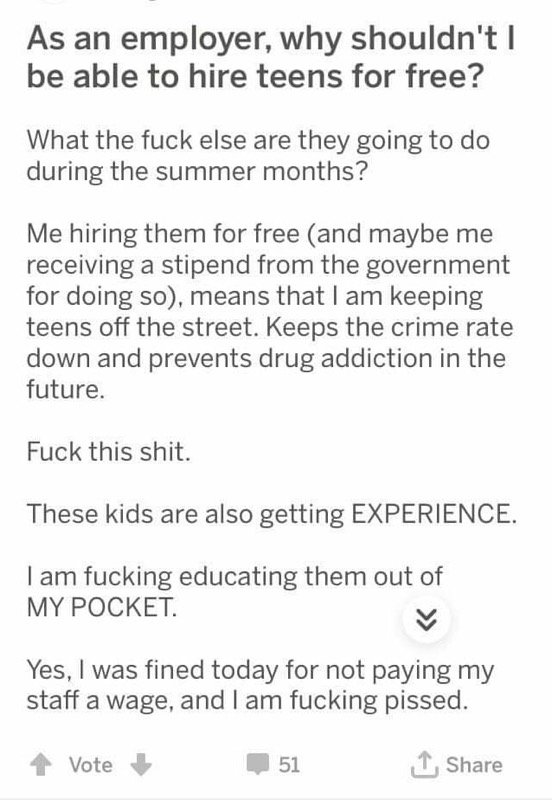 5. This very weak sell.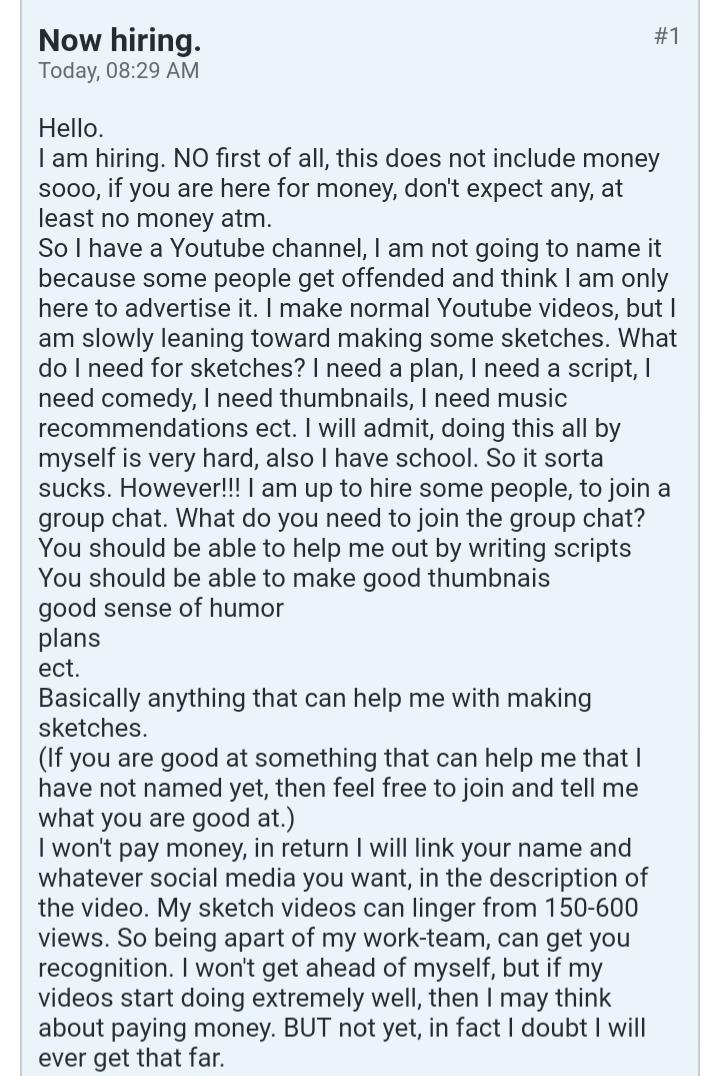 6. All the entitled clients who forced this dog groomer to put up this sign.
7. This parent backing out of a deal with a babysitter EVEN THOUGH THE BABYSITTER HAD PROOF.

8. This bridezilla who asked a florist to work for "exposure" because she already spent $10,000 on her wedding.
The Bridezilla goes on to ask her to buy the flowers wholesale at her own cost and not charge for labor, assuring her she will get some "nice pictures" of her work for her trouble.
9. This guy with a BIG TIME idea.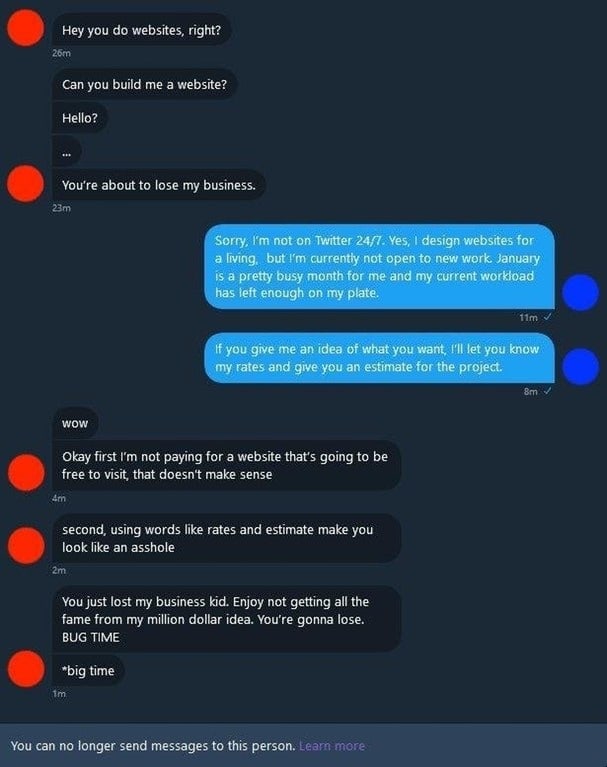 10. This barista who is not having it.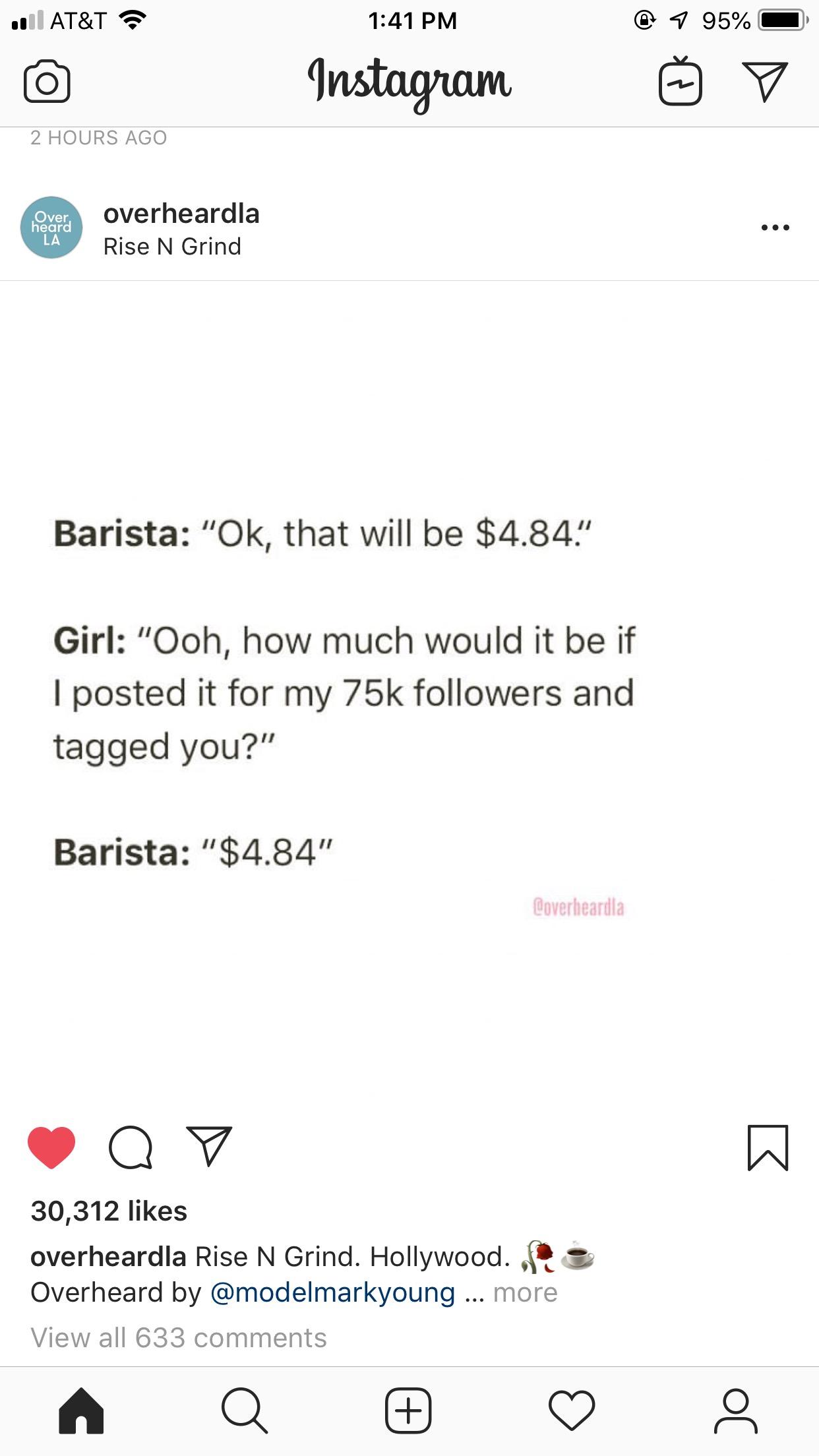 11. This guy, who actually used the phrase "as all influencers do." ?
12. This guy offering stock options for a business that doesn't exist yet.

13. This guy who wasn't shy about sharing his thoughts.

14. This outstandingly ridiculous request.
15. This embarrassingly poor negotiator.

16. This spoiled brat.

17. This is not only a poor negotiation, but they somehow misuse "your" and "you're" back to back.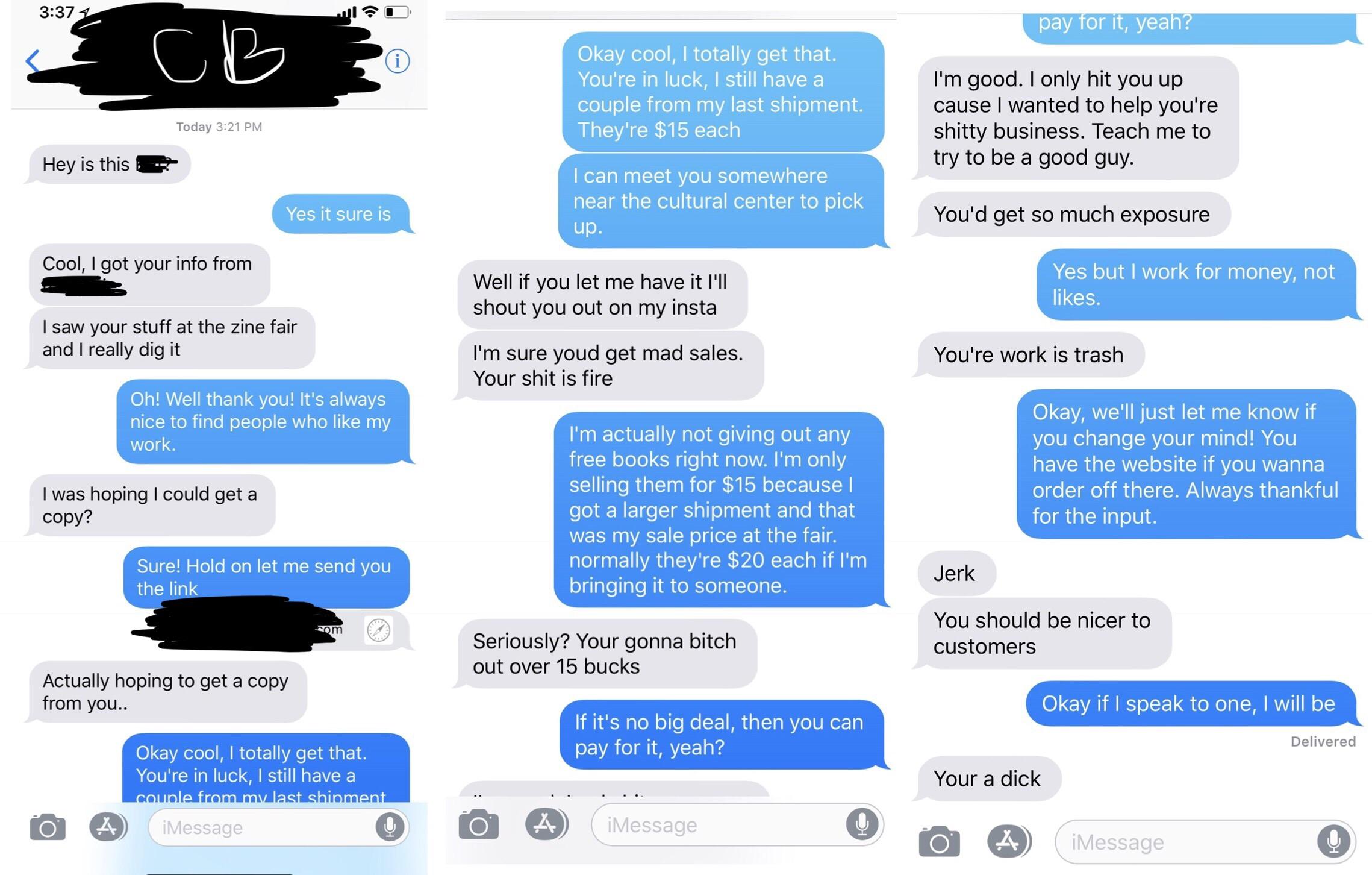 h/t: BuzzFeed