When will we get out of the 1800's?
I know what you're thinking. Don't we already live in 2018? Well, not really, once you see what these guys are saying. Because even though we have made leaps, many people are still sexist as hell.
Especially when it comes to professionals that are mostly dominated by males. However, it is incredible to see so many women breaking the barrier and doing what they want with their lives. I only hope that people were more supportive of this.
But many men still like to make 'jokes' at our expense.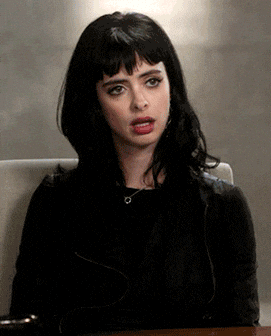 However, in planes, there is a lot of casual sexism that I personally can't stand for.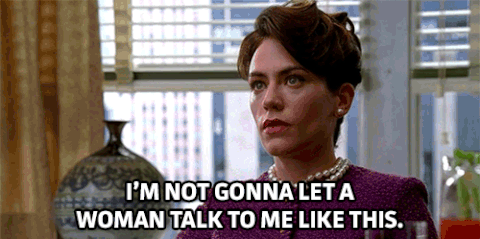 It might have been a normal day for Charlotte; Her colleagues, however, were not okay with casual sexism.
Had such a lovely day flying with an ? crew.

Baffled as to why 2 male pax felt that these comments were nescesarry.

'I wont make any jokes about female drivers then'

'Are you the pilot? If I'd know that I wouldnt have got on'

Fact is, I can fly an £80m jet, you can't.

— Charlotte (@pilotcharlotte) May 20, 2018
Why is this normal indeed!?
Being used to this kind of humour, my reaction of course was to be professional, laugh and ask them if they were enjoying the flight. It wasn't unit later when a cabin crew member expressed her anger at the comment that it made me think. Why is this normal?

— Charlotte (@pilotcharlotte) May 20, 2018
And yet people like to point that there is a difference when there is not.
It is this attitude that puts women off and another barrier stopping them from going into male dominated careers. It shouldn't even be a thing!!! I am a pilot he is a pilot. See, there is no difference ….. #pilot

— Charlotte (@pilotcharlotte) May 20, 2018
These kinds of comments make me quite sad.
I didn't get where I am today by listening to these kinds of comments. I'm not offended, I'm not disheartened. I'm saddened by the fact that this is the attitude some still have and think it is ok to make these comments to women.

— Charlotte (@pilotcharlotte) May 20, 2018
Other Twitter users joined in to tell their own stories.
My wife's a pilot, every time she flies she gets a 'well done dear' or similar from holidaymakers.
None of the troops she flew into Bastion or Kandahar felt the need to patronise her.

— Danø ?? ???????? (@DanoDXB) May 20, 2018
You got it @DanoDXB I literally couldn't put it better myself. Your wife is this kind of role model young women need.

— Charlotte (@pilotcharlotte) May 20, 2018
She really is an inspirational woman to all of us!
At 14, my eldest daughter could fly better loops than me. She went on to six years operational flying as a Tornado F3 WSO. Here's a couple of pics. Low level in Scotland, refuelling down in the Falklands. pic.twitter.com/41oh6cigMi

— James Smith (@c_mperman) May 20, 2018
That is SO COOL. Absolutely awesome. This is what I call a role model

— Charlotte (@pilotcharlotte) May 20, 2018
Never heard that before.
One of my best pals is a pilot & when I asked her 3 year old son if he wanted to be one, he said he couldn't because "I'm not a girl"… ? Refreshingly honest.

— Aislinn O'Toole (@AislinnOT) May 20, 2018
Will keep that in mind when someone tries to do this kind of thing.
"why wouldn't you have gotten on?"
"It's just a joke."
"But I don't understand"
"You know what they say about women drivers"
"No, what do they say?"
Force them to say it out loud, to confront their own prejudice.

— Bowl of petunias (@flyingpat) May 20, 2018
Next time ?? which I'm sure there will be ? thank you ??

— Charlotte (@pilotcharlotte) May 20, 2018
Oh wow.
In a job interview last year I was asked how as a female do I deal with men on site… I'm a structural engineer for over 10 years. This was a first. ??‍♀️

— Aoife Murphy (@efa_m) May 20, 2018
??‍♀️never has an emoji been more appropriate

— Charlotte (@pilotcharlotte) May 20, 2018
I'd have been so tempted to say, "Well, it depends. I mean, I like the hot ones. But those dudes that've let themselves go, I mean, that extra 20 lbs just tells you they're lazy, right?"

— Auntie Pithy (@AuntyPithy) May 20, 2018
It honestly doesn't matter what gender your pilot is. It's all the same.
I was on an @AirCanada flight not long ago and when I heard the First Officer's female voice my heart soared. You don't just make jets fly, you make dreams airborne too.

— Ruth Mitchell (@drruthmitchell) May 20, 2018
Well, if they don't like women pilots they're free to get off & walk.

— chiller ★ (@chiller) May 20, 2018
This is was the Captains response when he found out ?

— Charlotte (@pilotcharlotte) May 20, 2018
I definitely would have done that.
You shouldve asked them to leave the plane mid flight since they had a problem with you flying it. That woulda been fun.

— go away (@BadPunBilly) May 20, 2018
Yes you can , and I know you're very proud of your hard work of getting to to where you are now , and your family and friends feel the same way . You rock Charlotte, and I would be very happy to be a passenger on your flight ?

— chris hawkins (@chrishawkins52) May 20, 2018
I flew with a wonderful woman captain on BA yesterday she was wonderful. But her gender should be irrelevant

— Mark Stephens (@MarksLarks) May 20, 2018
If only everyone thought like that.
Keep on keeping on, sister ??????

— ??????? ???????? ? (@M_Z_Harrison) May 20, 2018
Playing Dora the explorer once with my daughter, we went on a spaceship ride. I said, "you be the Captain & I'll be boots the monkey"

"But girls can't be the captain dad"
"Why?"
"A teacher said it a school"

*Dad calls school, has words with teacher. Won't tell you I said..? pic.twitter.com/tRkKSBVB4h

— Mr Tony 'The Mad Pony' Grewcock (@MadponyGrewcock) May 20, 2018
I would be honored to fly with you!

— Scott Lawer (@RidgewayRoad) May 20, 2018
These people should really come out of that time by now.
Read this. STOP doing this.

Sexist comments about female pilots only show that you're stuck in the 1800s. https://t.co/aK8QeKBnoZ

— Daniel Geaslen ✈? (@IndoBushPilot) May 20, 2018
Go sis! ? ? https://t.co/fSeCvEnyok

— Jonny the Pilot (@JonnyPilot) May 20, 2018
Have you ever experienced casual sexism? If so, why not comment down below and let us know?