Like it or not, being in the public eye leaves you open to all types of criticism—and English actress Gemma Atkinson is the latest celebrity victim of such uncalled-for harassment.
Atkinson gave birth to her daughter, Mia, in July, and often shares adorable pics and updates about being a new mom with her 1.2 million Instagram followers. Unfortunately, some of those followers have felt entitled to flood Atkinson's posts with all sorts of unsolicited advice and other remarks about pregnancy and parenting.
Most recently, the U.K. radio host was forced to defend herself against one of the biggest myths about childbirth—that having a C-section instead of a vaginal delivery is somehow the "easy way out."
Although Atkinson shouldn't have to explain herself in the first place, her refreshingly honest Instagram post no doubt struck a chord with other mothers who have faced similar backlash.
"A lady recently joked with me that I'd had the easy option when it came to having Mia, as I didn't experience 'proper labor,'" Atkinson captioned her post. "She wasn't being nasty, she said it in jest and she was actually really lovely, but it did get me thinking when I got home."
Atkinson shared her thoughts alongside a meme touting the bravery of moms who undergo C-sections to bring their children into the world.
"After a good chat with myself, I came to the conclusion that the only 'proper' way to have a baby is the way that's safest for you and your baby," she continued. "There is nothing easy about having a [C-section]. There is nothing easy about a vaginal delivery. They are both tiring, scary, emotionally draining and each have their own recovery process both mentally & physically."
Preach it, Gemma!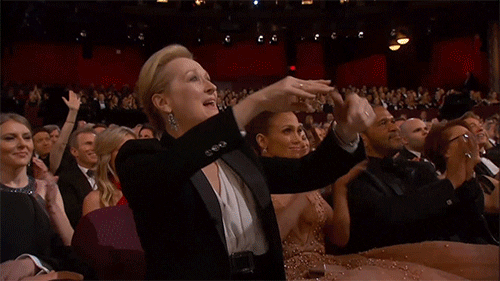 Atkinson concluded her caption with a message to her fellow C-section moms.
"However you brought your baby into the world was right for you and your baby at that time, and that's what matters," she wrote. "To any mums who, like me, had to have a [C-section] and are feeling a little odd about it (which is normal), the above is for you."
This time around, Atkinson's comments section was full of support and kindness.
We applaud Gemma for sticking up for both herself and for moms everywhere. Keep doing you, girl!