What is it with this influencer post that seems like it should be from the 1950s?
A Twitter user named Nat (@natmypresident) tweeted an image of a stereotypically hunky dude holding a sign that reads, "Helping with housework so you can get lucky is called choreplay."
In it, a pretty blond woman has her arms wrapped around his neck and is planting a kiss on his face like she just can't believe how great her man is. Both of the people in the picture are somehow mentally exhausting.
The tweet reads, "Influencers must be stopped," and the internet definitely agrees.
influencers must be stopped pic.twitter.com/xFswU0iRhz

— nat (@natmypresident) May 30, 2019
The full picture shows that this was in Instagram post where the influencer wrote, "Nothing hotter. Any other 'acts of service' love language-ers out there? Mine 100%!"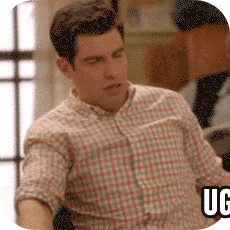 After her first tweet, Nat followed up with another reading, "you should 'help' with the housework because you LIVE IN THE HOUSE TOO????" Exactly!
you should "help" with housework because you LIVE IN THE HOUSE TOO????

— nat (@natmypresident) May 30, 2019
Some people took the opportunity to give the post the meme treatment because the board is just dying to be photoshopped to say something else.
— Scott S. Semester (@sssemester) May 31, 2019
Fixed it for him pic.twitter.com/gZNi7e5WgU

— Rune Milling (@Millingster) June 1, 2019
Fixed pic.twitter.com/TS2fHFPsi8

— Rachel Kleinwaks (@learningtoflyxo) June 2, 2019
And, of course, there were tons of jokes.
This is what I see: dog shaming, but for husbands. pic.twitter.com/5fB9wSNfXh

— Yosra (@AfterHardship) June 1, 2019
All I see is emptiness

— Evaluator, I hardly know her (@portmantoast) June 1, 2019
This dude 100% calls it "babysitting" when he watches his own kids.

— Alexandra Erin (@AlexandraErin) June 2, 2019
This just ruined my night

— ur grandma (@88shenanigans) May 31, 2019
Are the straights ok?

— Butch Deadlift – Birdsite's #1 E-Boy (@Dadmilkmen) May 31, 2019
"I washed the dishes, got the streaks off the fridge & put out the fancy towels!"
"Great! We want it to look like our house, and by extension our life, is flawless!"
"Agreed!"
"Now let's post a cringey photo that reveals problematic intimate relationship dynamics!"
"Totally!"

— St. Sigmund's Day Without The Headless Boy (@smoricebrubaker) May 31, 2019
All he wanted while posing for this pic was for a locomotive to come through his entryway. Was that really too much to ask?

— Ryan Sullivan (@ryandonsullivan) May 31, 2019
Mmmmm. Doing the bare minimum in a partnership is so sexy.

— Amy Lynn (@amy_me_gusta) May 31, 2019
People pointed out that doing things just to get laid wasn't actually "love."
How is this a love language thing if he's only doing it to get sex from her???

— Aly (@AlyLud) May 31, 2019
And she's talking about love languages but how is it an expression of love/service if he expects sex in return?

— Sabrina doesn't give a h*ck anymore (@cozybrina) May 30, 2019
All in all, these influencers are truly nauseating and someone needs to deposit them directly into the trash.