Imagine this scenario: you're working at a hotel, at the front desk checking in guests. But you're also cooking for the guests, filling and refilling their drinks, cleaning the rooms, and taking reservations. This sounds a bit like a nightmare, but it's just the description for a job at a hotel called the Radisson Red in Glasgow.
A Twitter user named Toby Millard (@tobymillard) posted screenshots of the totally bonkers job description on Twitter, writing, "Honestly can't stop reading this mental job advert. It's an absolute dystopian masterpiece."
Honestly can't stop reading this mental job advert. It's an absolute dystopian masterpiece. pic.twitter.com/4Cyz4MUsiR

— Toby Millard (@tobymillard) June 4, 2019
The post begins with the hotel claiming they "connect with that ageless millennial mindset" and that they don't have staff, they have "creatives." UH-OH.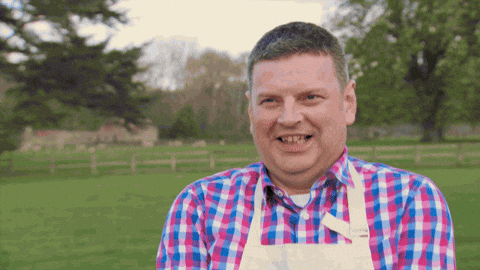 The job description describes the perfect candidate handling just about every aspect of the hotel, all with a wink and a smile.
And the hotel management suggested that people apply by sending links to their Instagram accounts or just selfies.
People on Twitter couldn't get over how ridiculous the job sounded.
I've never been so transcendentally happy to already have a job

— L'irresistible Big Tasty™ (@whatsEJstandfor) June 4, 2019
Doing a lot of gymnastics to jazz up the fact that one person is gonna be cooking, cleaning, bartending, front desk clerk, receptionist, and liaison all at once.

— GM Stapecape playing ??? (@stapecape) June 4, 2019
I know cocaine was an 80s thing but whoever wrote this was clearly hoarding.

— Thomas ? SFF180 (@SFF180) June 5, 2019
"WE DEMAND MISCHIEF" isn't creepy and overbearing at all.

— Duncan Buchanan-MacDonald (@mrdbmc) June 4, 2019
Hey you there, answering the phone and making that omelette! more mischief!

— death and praxis (@whoops_uhoh) June 5, 2019
There are salt mines I would rather work in than this.

— Ian Rennie (@theangelremiel) June 5, 2019
whoever wrote this job ad has clearly never worked with the public for longer than 3 hours in their life.

— Hannah K.? (@MoonShoesTRex) June 4, 2019
And many of them had questions.
Why is there an omelette anywhere near a phone is just one of my questions.

— Claire (@csduffywriter) June 4, 2019
It's like an AI wrote it or something

— monbai (@monbaidraws) June 4, 2019
'Why do you want this job?'

'Honestly? I enjoy eating two or three times a day and sleeping under a roof.'

'Yes, but what about your MISCHIEF QUOTIENT?'

'FFS'

— Rhona Sweeting ????????? (@RhonaSweeting) June 4, 2019
People imagined other ways to apply for the job.
Apply now – just send us your failed Big Brother audition tapes

— Floop The National (@mailroomtim) June 4, 2019
Some folks pointed out that this actually sounds a lot like other service industry jobs.
I thought that was just absolutely every job in the service industry and several other industries these days.

— The One Who Sees (@Lheticus) June 4, 2019
It's one thing to expect a lot of your employees, but Red is taking it to whole new levels.
This is just code for YOU WILL BE UNDERPAID, DOING THE WORK OF 6 PEOPLE AND EXHAUSTED EVERY SHIFT! WELCOME TO CAPITALIST HELL AND BE GRATEFUL FOR IT.

— rory sauvi (@br0ry) June 5, 2019
You'll work 60 hours a week at minimum wage! Have a breakdown in a supply cupboard! Let management string you along with vague promises of advancement until you collapse from exhaustion! At RED we demand it.

— Lost in ironic detachment (@d20shapedheart) June 5, 2019
Not only do people not want to work for Red, they also don't really want to STAY at Red.
Well I know where I won't be staying in Glasgow

— Dolly (@Conac02) June 5, 2019