Since their inception, the infamous MAGA hats have done nothing but cause tension between Trump supporters and the rest of the sane human race. It's as if they are wearing them as a big arrow screaming 'Look at me! I'm a blind follower of the idiot tribe. But heaven-forbid anyone mocks my fancy red hat.'
The most recent upset incited by these 'Make America Great Again' caps occurred at a local Vans shoe store and footage of the incident is going viral.
This 14-year-old boy was recently shopping at a Vans shoe store in Kansas when an employee reportedly cursed at him for wearing a MAGA hat.
Footage taken shortly after the incident at Oak Park Mall shows the teen boy's mom berating the Vans employee for what he said to her son.
"What did you say to my 14-year-old son?" the mom demands.
"I'm sure he's heard it before," the employee responds, "I said, f*ck you."
The mom then asks to be taken to a manager and approaches the register where she dramatically relays the incident.
"That gentleman told him to take off his hat…then he said F-you to my son. My son said nothing to him, did nothing. That is a disrespectful punch right there."
The other employee behind the register apologizes and suggests the woman "just go about her business."
This only infuriated her more and she demanded corporate's information.
"It was disgusting how it was handled," she said.
Then, we can hear one of the boys say, "I wish he had hit me."
Before exiting the shop, the irate mom gets the Vans employee's name to report to corporate.
According to the official Vans Twitter account, the employee, who we now know is named Ray Allen, is no longer with the company.
@gotchabebe Our primary focus is to provide the best customer service experience. The actions and comments from one employee in our Oak Park location are in contrast with our company's values and belief in personal expression. The employee is no longer with the company.

— Vans (@VANS_66) February 19, 2019
Since the video was shared to Twitter, it has been viewed over 5 million times.
A 14 year old boy was told "F*CK YOU" by a Vans employee at Oak Park Mall in Kansas because he was wearing a MAGA hat.

What is @VANS_66 going to do about this?
Any comment from @PacSun? pic.twitter.com/JXUtw2L42x

— Austen Fletcher (@fleccas) February 18, 2019
Many people are rooting for Ray and even trying to help him find another job.
And others are laughing at the manager's response.
One Nike employee said Ray's actions would have been supported in their store.
Another person said this story only makes them love Vans more.
Needless to say, Ray shouldn't be out of work for too long.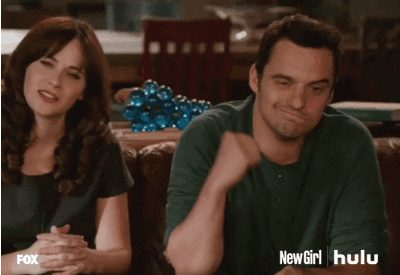 h/t Twitter