WARNING: This post contains spoilers for Game Of Thrones, Season 8,  Episode 5: "The Bells"
Is there anything worse than boomers trying to keep up on pop culture? It's like watching someone try to hit a tee ball and strike out in spectacular fashion.
It's bad enough that the President of the United States likes to post nonsensical Game of Thrones memes, despite having clearly never seen the show, now other hapless politicians are trying to get in on the act.
Cue Mitt Romney.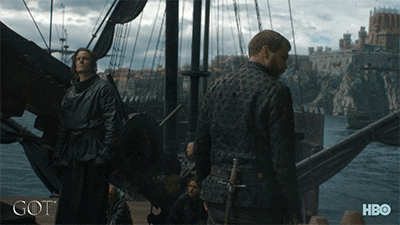 In a desperate attempt to jump onto a trending topic and ride it like an angry dragon Romney posted a "Mother Of Dragons" tribute to his wife Ann for Mother's Day. It's already a pretty confusing metaphor. If the Romney's sons are dragons and Ann is Daenerys what does that make Mitt? A dragon sperm donor? A dragon step-dad? It's unclear.
I really hope @AnnRomney appreciates her Mother's Day gift… pic.twitter.com/FnACKduZzK

— Mitt Romney (@MittRomney) May 12, 2019
But ignoring all of that the timing turned out to be atrocious as Game of Throne's one-time heroine, Daenerys Targaryen, the aforementioned Mother of Dragons, turned into a war crimes-committing monster in the space of last night's episode by burning an entire city and its inhabitants to ashes.
Basically Mitt just compared his dear wife to a genocidal maniac.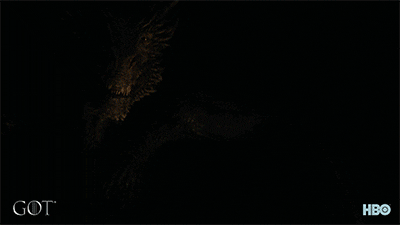 OH MY GOD https://t.co/yUdXBig2uO

— Ellie Hall (@ellievhall) May 13, 2019
Somebody didn't watch last night's episode… https://t.co/JYzJBn05HS

— Robbie Sherwood (@RobbieSherwood) May 13, 2019
Say what you will about Mitt Romney, but he has impeccable timing https://t.co/cAJ6iCJ663

— Eric Boehm (@EricBoehm87) May 13, 2019
Well this aged well. https://t.co/qe4VfKFWu0

— Ross Miller (@rosssmiller) May 13, 2019
You can always count on Mitt Romney to be behind the times. https://t.co/kektw2zDcy

— Randi Mayem Singer (@rmayemsinger) May 13, 2019
Trying to figure out what I love most about this

• The fact that most of Dany's dragons have now died horribly
• The fact Targaryens mostly procreate through incest
• The fact this was hung up the same day Dany committed genocide

Lots to mull over here https://t.co/Cmp3iMP6QD

— Ryan Broderick (@broderick) May 13, 2019
Wrong day to compare your wife to dany https://t.co/LGZ80adZyr

— James hennessy (@Jamesthesnake) May 13, 2019
It was indeed a lovely gift…to the internet.
I just laughed so hard I started coughing https://t.co/tPrt0jUUhN

— Joel (@jwitmer) May 13, 2019
I can't get over the timing of this gift. https://t.co/qcjlGcr2cy

— Jennifer Hayden (@Scout_Finch) May 13, 2019
Tagg makes much more sense as a dragon's name than a human's https://t.co/gICBHbe646

— Matt Nedostup (@nedostup) May 13, 2019
*Curb Your Enthusiasm theme* https://t.co/e9w56IUYYe

— Dan Schindel (@DanSchindel) May 13, 2019
Lmfao this could not have been better timed https://t.co/pIJzLQGJIm

— Quinton Buxton (@QBComics) May 13, 2019
You: Game of Thrones can't get any worse.
Mitt Romney: https://t.co/MpowoQB3Xh

— jimmy "baja fresh" bing (@jimmybing) May 13, 2019
there will never be another tweet like this. this is what perfection looks like. https://t.co/sAklPU1MMP

— Green New Deal All Day (@PfefferleTim) May 13, 2019
*Chef's kiss*