"I tried to make ramen in the coffee pot and I broke everything."

"STOP. POOPIN'."
"Don't half-ass two things. Whole-ass one thing."
All classic Parks and Recreation quotes that will withstand the test of time forever and ever — like 5,000 candles in the wind, you might say.
Leslie Knope and her band of unlikely government employees have provided an incomparable array of witticisms that provide both entertainment and comfort during our times of need. If you've watched Parks and Recreation, it's almost impossible to hear the words "Ice Town" without bursting into laughter or hear the name "Jerry" without groaning over his incurable awkwardness.
So, as a devoted Parks and Rec fan, if these memes don't speak to you in some way, you have my personal permission to punch me in the face. (Because I'm the WooO0oO0rst!)
24.
23.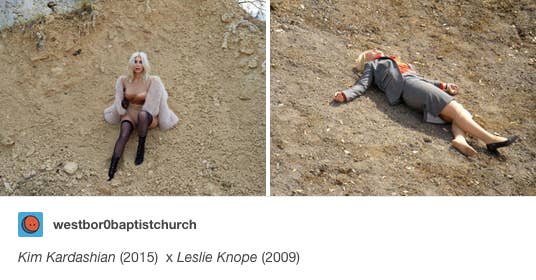 22.
21.

20.

19.
18.
17.
16.

15.