It seems pretty tough to do just about anything in this country while being black. Black folks frequently get pulled over by cops just for the crime of driving while black, but the police involvement doesn't end with driving. Not even close. BBQing, selling bottled water, going to swimming pools — all of these actions have recently resulted in police being called (by white people) on the black people doing them.
And now there's a new (unidentified) person to add to the list of people who seem scared of black folks doing regular things.
Brandie Sharp and her two sons, 17-year-old Mycah and 11-year-old Uriah, were delivering newspapers in the Upper Arlington neighborhood of Columbus, Ohio on the evening of Friday, July 6 when an unidentified woman called the cops on them. CAN PEOPLE LIVE?
It was apparently Uriah's first day on the job, and while delivering the papers to people's porches, Sharp realized that they'd left some papers at the wrong addresses. It didn't seem like a big deal at all, so she sent Uriah back to collect them. That's when the trouble started.
Instead of just going out and speaking to the Sharp family like a normal human, a woman in the neighborhood decided to get the authorities involved. Yes. Over newspapers.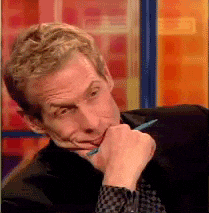 Speaking to ABC 6, Sharp said that a police officer approached the family and asked them what they were doing. She explained, "I showed him the thing for the Dispatch, The Bag, the midday week paper, that we get. He said 'Oh, really?' and by that time I was kind of like, 'Okay, why are you questioning me about this?'"
In the call to the Upper Arlington Police, the unidentified woman said, "It looked like at first they were delivering newspapers or something, but I noticed they were walking up to the houses with nothing in hand and one of them came back with something. I mean, I don't want to say something was going on, but it just…but it just seemed kind of suspicious."
But Sharp can't think of anything suspicious that would be happening with newspapers at 5:30 in the evening. "What was this big, you know, reasoning that you had to call the police?" asked Sharp. "Something as simple as delivering papers and it turns out to be I have to be racially profiled?"
Police told ABC6 that there's nothing too unusual about receiving a phone call like this. They said that they often respond to calls from people who are worried that someone is partaking in suspicious behavior.
Officer Bryan McKean said, "We sent an officer out to take a look at it. When our officer arrived on scene, he very quickly determined very quickly that these individuals were delivering the newspaper."
Uriah said he's going to keep the paper route, but he's troubled by the interaction with the police. For her part, Sharp said she wishes that the person who called the police had just asked her what she was doing, instead of getting the authorities involved.
First day of paper route and we are pulled over by police??…Sad I cant even teach my son the value of working without…

Posted by Bmai Love on Friday, July 6, 2018
In a post on Facebook, Sharp wrote, "Sad I cant even teach my son the value of working without someone whispering and looking at us out the side of their eye perhaps because we DON'T 'look like a person that belongs in their neighborhood.'" She also added, "My apologies Upper Arlington for bringing my 12 year old African American son into your neighborhood to deliver the paper and make a few dollars on the side…NO HARM INTENDED."
What a terrible experience for Uriah, to have the cops called on him for doing absolutely nothing wrong. Seems like he might have to get used to it.
H/T Buzzfeed