Julian Raven, the artist behind the painted the 8-foot tall, 14-foot wide portrait of President Donald Trump that was seen at CPAC 2019, is suing the Smithsonian for not displaying his mammoth artwork, claiming it's a violation of his First Amendment rights.
The artist has been involved for years in an ongoing legal battle to get this bad (and I do mean bad) boy on the wall of a Smithsonian museum, the Daily Beast reports. He lost a case in D.C.'s U.S. District Court, but he'sapparently planning on taking the matter as far as he has to in order to get his portrait placed, telling the Daily Beast, "I have this incredible, unprecedented case that may go all the way to the Supreme Court." Yikes.
The painting, which is titled, "Unafraid & Unashamed," all began as an idea Raven had in 2015 when he saw Trump campaigning for president on TV. He said, "I just had the words go through my mind: 'unafraid and unashamed.' The image in my mind was this soaring flagpole, a U.S. flag pole falling to the ground. Right before it falls to the ground, an eagle swoops in and snatches it." Also, it's set in space.
incredible art at CPAC this year pic.twitter.com/yxZyMdpNeb

— Max Tani (@maxwelltani) February 28, 2019
It took Raven a few weeks to complete, and as for its size, Raven explained, "It's a painting of Trump. It's gotta be yuge!"
The battle began when Raven requested that the National Portrait Gallery (which is part of the Smithsonian) display the 300-pound painting for Trump's inauguration in 2017. But the portrait was rejected, with the director of the gallery, Kim Sajet, telling Raven that it was "too political" and "too big" and, oh yeah, also too "no good."
Here's a quick video that shows the making of the painting, along with some really questionable choices in background music.
So, Raven filed a lawsuit against the Smithsonian, alleging that they'd infringed on his First Amendment rights. But Raven's initial lawsuit was dismissed by a judge on the U.S. District Court for the District of Columbia on the grounds that the museum has "what amounts to complete discretion in choosing portraits."
A painting at CPAC recently...

The author of the work saw fit to include multiple cracks within the American flag...
?
Trying to portray secret meanings?
Or am I just reading into this too much? pic.twitter.com/84TnJDJ3Yf

— Nathan Lane (@VetMe2020) March 1, 2019
In the memorandum dismissing Raven's charge, Judge Trevor McFadden wrote, "The First Amendment simply does not apply to government  art selections, no matter how arbitrary."
But far be it from Raven to give up so easily. The Daily Beast reports that he has an appeal pending in the D.C. Circuit court of appeals.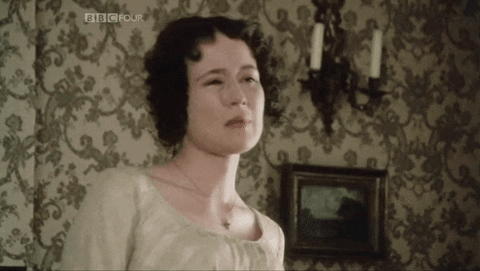 h/t: The Daily Beast