On Wednesday, White House Press Secretary Sarah Huckabee Sanders accused Jeff Zucker, the president of CNN, of dividing America. And all of Twitter collectively went "WAIT A MINUTE."

Let's start from the beginning of this situation.
First, packages containing "potential explosive devices" were mailed by an unknown sender to the offices and homes of prominent Democrats including the Clintons and the Obamas, as well as to CNN. In response, President Donald Trump asked that Americans "come together in peace and harmony." That's a very un-Trump-like statement, but given the circumstances, he almost certainly felt he had to make it.
Then, Zucker issued a statement of his own, in response to Trump. Tweeted by CNN Communications, it read, "There is a total and complete lack of understanding at the White House about the seriousness of their continued attacks on the media. The President, and especially the White House Press Secretary, should understand their words matter. Thus far, they have shown no comprehension of that."
So Sanders sent a tweet to Zucker, which read, "[email protected] asked Americans "to come together and send one very clear, strong, unmistakable message that acts or threats of political violence of any kind have no place in the USA" Yet you chose to attack and divide. America should unite against all political violence."
America uniting against political violence is a great sentiment, but certainly not one to which Sanders herself has adhered. And Trump himself routinely refers to the free press the enemy of the people and has called for violence against journalists.
Twitter immediately called Sanders out for her hypocrisy.
Or when Trump tweeted a (dumb) gif of himself attacking CNN?
Many people pointed out that the calls for violence are coming from INSIDE THE WHITE HOUSE, and that they are therefore at least partially responsible for anything that happens as a result.
One person put together a whole bunch of tweets in which Trump attacked various people he doesn't like.
And comedian Dana Goldberg called the administration "the biggest gaslighters I've ever seen in my life."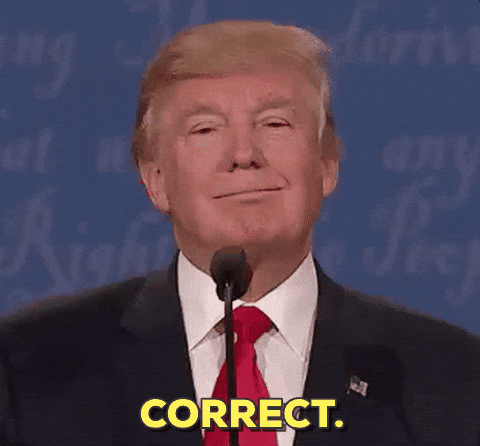 h/t HuffPost