Joe Arpaio, the racist former Maricopa County, AZ, sheriff, said he "made a bad mistake" by allowing himself to be interviewed by an undercover Sacha Baron Cohen. Oh, you think?
Cohen, who was disguised as a Finnish "unboxing" celebrity named OMGWhizzBoyOMG, interviewed Arpaio for a segment which aired Sunday on Cohen's new Showtime show, Who Is America? 
For those who don't know, "unboxing" is a YouTube phenomenon in which people make videos of themselves…wait for it…taking things out of boxes. And yet Arpaio agreed to the interview.
In July 2017, Arpaio was convicted of criminal contempt by a district judge who found that he knowingly violated a federal judge's order in 2011. Arpaio, who was known for his crackdown on illegal immigration and for being an all-around horrible human being, was told he wasn't allowed to detain immigrants simply for lacking legal status, but that didn't stop him. He continued to do so for 18 months, essentially creating his own personal concentration camp.
Arpaio was pardoned by Donald Trump, so he didn't have to do any time. Now the 86-year-old Republican is running for Senate in Arizona. America!
Talking about the fake interview with Cohen (who is probably best known for the character of Borat), Arpaio said he "couldn't understand" Cohen during the segment (which was filmed in August 2017), and got confused when Cohen brought up the topics of golden showers, handjobs, and President Trump.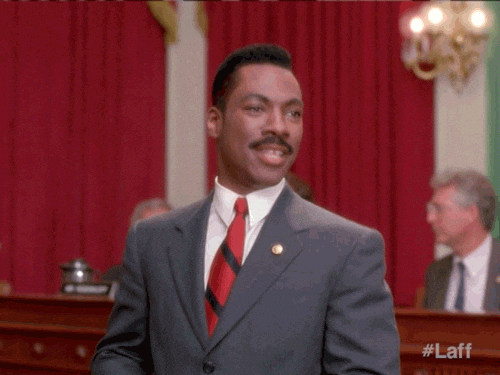 In an interview Thursday night after a town hall, Arpaio explained, "Quite frankly, I made a bad mistake security-wise. They said, 'we're doing a feature for Showtime — the top 20 people in the United States.' It looked pretty nice [that] I made the top people." What a dummy.
"They take me to a warehouse type-thing and they had a couple of security guys. I'm by myself in a warehouse, and I was a little suspicious," he continued. "They didn't have a greenroom. It was just a warehouse."
Arpaio said that the room had a big-screen TV, which seemed to show how many people were tuning in to the program, and that it reached up to two million. Arpaio assumed that the Cohen character really was a famous guy in Finland.
NEW: I talked to Sheriff Joe re Sacha Baron Cohen. He said interview was a "big mistake," thought golden showers q's were re Trump having gold in shower @ Trump Tower, & tht he thought handjob q's were re "illegals..working w/ their hands on their job"?? https://t.co/sHpYQXkVtK

— Al Weaver (@alweaver22) August 10, 2018
Arpaio said that he and the disguised Cohen spoke for about an hour: "So he's talking and I couldn't understand him. He's talking about golden showers. I thought he was talking about — the president has gold [in his shower]." So Arpaio ended up saying that "it wouldn't surprise [him]" if Trump had a golden shower.
Cohen also asked Arpaio about handjobs. "And then handjob," Arpaio said. "What was that? He was talking about illegals coming over working with their hands on their job."
At one point in the segment, Cohen asked Arpaio if he'd accept a blowjob from Trump. Arpaio claims he didn't hear the "blow" part, just the "job" part, and answered, "I may have to say yes."
Now Arpaio is pissed that he's been had and he's issued a challenge to Cohen: "Get the guts, get out of your undercover role, come and interview me in English, of course, so I can understand him so we can go man-to-man. You can ask me anything you want. I'll be glad to deal with it. He won't have the guts to do that. Maybe he will, I don't know."