We all know that shopping while black is apparently some sort of secret crime. Jordan McDowell, 22, a student at Xavier University in New Orleans, found himself on the receiving end of ridiculously blatant racism at an Allsup's store in Santa Fe on Friday. 
He'd bought some Sour Patch Kids and after paying took a few minutes to look at some more candy (a man after my own heart) when he all of sudden noticed the store clerk watching his every move with an eagle eye.
At that point, the woman took it upon herself to call the damn police because (you're already shaking your head, I know) she "want[ed] him out of the store right now." Why? Because, as the recording McDowell made shows, she was upset that he was, in her words, "arrogant" and "black."
Speaking to Albuquerque-based TV station KRQE, McDowell said, "The first thing that popped in my mind absolutely was just discrimination."
"There's nothing right about this, there's nothing right to call the police on someone just because of their skin tone," he said.
"In that moment, the only thing I felt at that small moment was rage," he continued. "But at the same time… I understood that racism in America never truly died."
The police did show up, and the officers spoke to both the sales clerk and McDowell, but according to KRQE, no report was taken. Probably because nothing happened to warrant the call in the first place.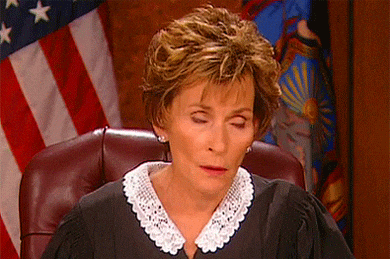 HuffPost spoke to a Santa Fe Police Department spokesperson who said that McDowell was "escorted from the store" but not arrested "because he didn't break any laws."
On Tuesday, KRQE News spoke to the same Allsup's clerk who was in McDowell's video. She denied bringing up McDowell's race, even after seeing the video in which she absolutely, definitely did mention that he was black. But then she refused to speak about the incident any more.
McDowell, a pre-med senior at Xavier University was in Santa Fe for a couple of weeks prior to this incident to study Native American culture along with five other students for a summer class.
He told KRQE that he wants other people to know what happened to him in Santa Fe and he urges other people to talk about their own experiences, saying, "I just want everyone to know you still have a voice, you can speak up, you still can do your part and that's what I'm going to continue to do."