Skepticism surrounding vaccines has become increasingly worse over the past few years. Anti-vaxxers have accrued something akin to a cult-like following, denouncing years of medical evidence that legitimately proves vaccinations save lives.
Even a violent measles outbreak hasn't been enough to sway some of these head-strong parents who refuse to vaccinate their children. Fortunately, it seems as though some kids are able to see beyond their parent's ignorance.
Take this teen, for example, who took advantage of her school's vaccinations behind her anti-vaxx mom's back.
14-year-old Beth from Canada recently shared a conversation she had with her anti-vaxx mom after getting vaccinated at school to avoid suspension.
Beth writes,
"I'm a freshman in high school, and my mom never let get my vaccines in grade 7, which caused me to be suspended in grade 7 and 8," they wrote. "This year, the kids who hadn't gotten them were called down to get them, and I had missed 4 very important vaccines. I got them, and I was given a note to show my mom what I had gotten. When I told my mom, she got mad because I didn't ask her, and she wasn't given any heads up about it (she was given notice). She [said] that it was wrong and awful that they did that because she said that the vaccines I got cause problems and diseases, which I obviously believed for a long time as I was raised to believe that, but now being older I can see how messed up that is."
"She went on about how she was going sue my school for giving me vaccines and she was calling the cops. When I got home she yelled at me for having them done. I calmly tried to tell her they were important to my health, which prompted her to take my phone and say I'm not allowed to make that decision for her. I didn't want to be suspended AGAIN for not having the vaccines done."
"Am I the a**hole for caring about my education, health and the health of others?"
She paired the explanation with screenshots of her mother's texts.
Beth also uploaded a photo of the immunization letter she received from school.
Unsurprisingly, people had a lot to say about the situation.
Let's just hope Beth's mom comes around eventually.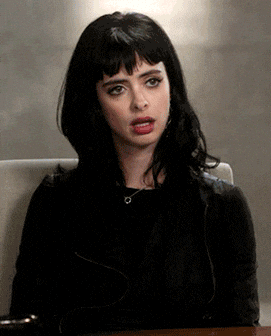 h/t Bored Panda