If we've learned anything from Hollywood, it's that videogame movies are going to flop. They flop because for some reason it always seems like the person making it has never played or even seen the videogame. (At least with Super Mario Bros, Mortal Kombat, and Street Fighter, they were so bad they were good.) This new Sonic the Hedgehog trailer is a symphony of errors.
Now, what exactly did you just watch?
This is a hot mess, and I haven't seen even one person say anything positive about it. Who is this movie even supposed to be for?
after watching that sonic the hedgehog trailer i would like to formally announce that i am no longer a furry

— Daniel Howell (@danielhowell) April 30, 2019
no one:

not a soul:

literally not a single person:

me: ok i'll ask. where are sonic's genitals? pic.twitter.com/HdUYoRWepc

— David Mack (@davidmackau) April 30, 2019
There are so many questions, but let's start with the obvious: Why would you go with "Gangsta's Paradise" for the music?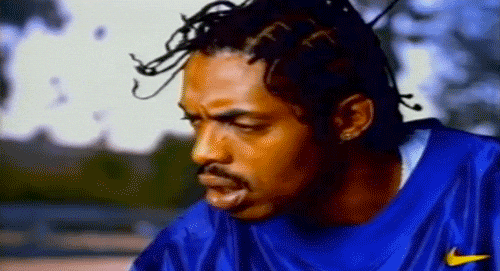 Such an odd choice. Could have easily made modern day versions of the classic songs from the games, or you know, picked anything else.
Seriously, who OKed this?
when the team behind the Sonic trailer decided to use Gangsta's Paradise pic.twitter.com/31m2Ch9iw0

— kambole (@kambolecampbell) April 30, 2019
Sonic the Hedgehog the Movie: What if we were back in the 90s but also, simultaneously, in hell

— pixelatedboat aka "mr tweets" (@pixelatedboat) April 30, 2019
What on Earth is the deal with Sonic's horrifying human teeth?
Can we all agree none of us want to see human teeth in CGI cartoon characters? You go white bar all the way across or big chicklet teeth. That's it.
Good morning to absolutely everyone and everything other than live action Sonic the Hedgehog's creepy human teeth xx pic.twitter.com/yJX6WPW7Li

— Alanah Pearce (@Charalanahzard) April 30, 2019
I hope "sonic's teeth!" becomes a phrase like "odin's beard!"

— Matt Cummings (@EiffelArt) April 30, 2019
Therapist: Sonic with human teeth isn't real, he can't hurt you

Sonic with human teeth: pic.twitter.com/hOBy6QFLVK

— murphy, (@sunyshorecity) April 30, 2019
Sonic's teeth in the Sonic movie be lookin like pic.twitter.com/fhRSdNdSAq

— DemX (@demx_hax) April 30, 2019
And why is this CGI so bad?
Why does this movie exist in 2019 where CGI can look so real? Also, why were they even going for that? Look at the Detective Pikachu movie. Looks just like Pikachu and doesn't give me nightmares.
It's amazing how we live in a world where animators can make Thanos look real…

…and then have Sonic look like this pic.twitter.com/JZcziumdbT

— ? (@manieldad) April 30, 2019
Sonic the hedgehog looks promising pic.twitter.com/pkLtGkIqUd

— morgan sybert (@yeastybeastyUwU) April 30, 2019
So about that new live action Sonic trailer pic.twitter.com/Yb0NXIVuj4

— Jerome (@TatamiSunflower) April 30, 2019
This movie really makes you question the movie-making process. This had to have gone through a series of people who okayed it along the line, and somehow not one of them were familiar with the game. Kind of seems like a mistake, but I guess we'll all have to find out when it's released (for download).