While ordering from Amazon is frequently a swift and painless process, there are the occasional, absurd Amazon products that end up disappointing handfuls of customers — like the infamous long-legged teddy bear, which puzzled a considerable number of people.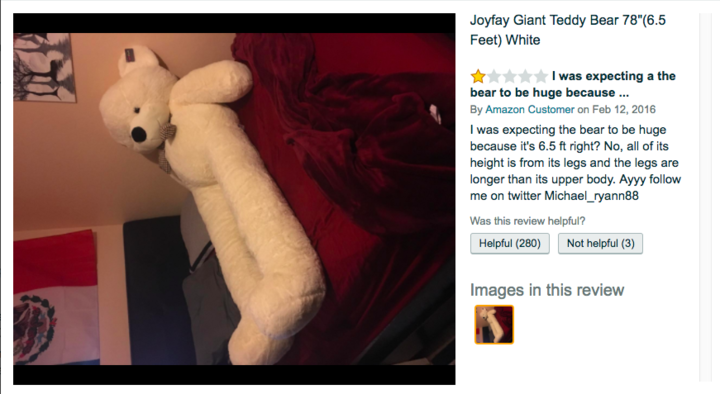 In the bear's case, people simply didn't expect the legs to be so long. For other products, the disapproval rating comes from people realizing that they just purchased something completely useless.
Recently, one eagle-eyed Redditor stumbled upon an impassioned and gripping Amazon review for what has to be the largest beach ball in existence: the "Beach Behemoth Giant Inflatable 12-Foot Pole-to-Pole Beach Ball" by Sol Coastal. Apparently, one Amazon customer who purchased this "Beach Behemoth" was somewhat … disenchanted by their experience.