When you think about your death (yes, we all do from time to time), you hope that people will remember you in a positive way.
No one wants to leave this world knowing people absolutely hated them and are happier that they're gone–right? Think about it: how awful must it be to know that your closest loved ones are happier that you've died? Ouch.
It seems as though Kathleen Dehmlow is suffering the brutal wrath of her two children because, in a recently published obituary from the Redwood Falls Gazette, they spoke of her rather unkindly (that's putting it lightly). According to the small excerpt, Dehmlow lived a rather normal life, marrying in 1957 and having two kids: Gina and Jay. However, it begins to take a brutal turn when the obituary reveals in 1962, she had an affair with her husband's brother and got knocked up–and then, abandoned her two children to flee to California.
The obituary ends in possibly the most savage way possible, saying that she now "faces judgment" and "will not be missed by Gina and Jay, and they understand that this world is a better place without her."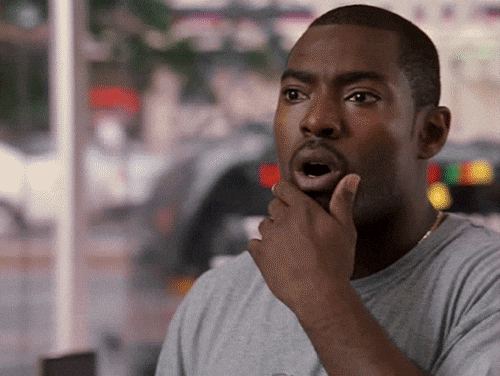 After the obituary was published, it quickly went viral on social media because let's face it, we love savagery of any kind.
Paragraph 1: ok
Paragraph 2: ok
Paragraph 3: wait
Paragraph 4: OH
Paragraph 5: *airplane flies overhead with a banner reading WELCOME TO HELL MOM* pic.twitter.com/ppV45htrda

— Stu (@RandBallsStu) June 5, 2018
Twitter was clearly blown away by the pettiness of this obit.
Passive aggressive? Nah, just aggressive. Be good to your children 'cause they have the last word. #nextlevel #kathleendehmlow pic.twitter.com/u8zxx8rXQA

— Jeri Young (@jeriyoungWSJ) June 5, 2018
How low?
Dehmlow.

— flibbityjibbits (@awnch) June 5, 2018
June 5, 2018
"In lieu of flowers, please consider a donation to Gina and Jay's therapy fund."

— Happiness Austin (@HappinessAustin) June 5, 2018
I kind of want to go to that funeral.

— Joe Schmit (@JoeSchmitKSTP) June 5, 2018
It's an obitchuary

— Steve Harvey (@dontgoslideaway) June 5, 2018
Does the Pulitzer committee recognize obits?#Dayum

— Rachel Rawlings (@LinuxandYarn) June 5, 2018
Jay and Gina don't play! pic.twitter.com/oopIF3Zq3S

— Tera Beljo (@TeraBeljo) June 5, 2018
Some people were wondering one thing though…what happened to Gina and Jay's father?
WOW! You can feel the bitterness coming off that page. I wonder what they'll write about their father? Yes, he was cheated on but why would that have stopped him from raising his own kids?

— Victoria Jude (@VickyTheGoddess) June 5, 2018
I wonder why the children weren't raised by their father?

— Debbie W (@debwiss) June 5, 2018
Raised by her parents? I realize this was the 60s but Dennis gets to also abandon his kids because his wife left him? ?

— Antonia Sweet (@ASW33T1) June 5, 2018
Where did Daddy Dennis go? If he also abandoned the kids to grandparents, I'm hoping he got equal time.

— Annie "Freeze All Motor Functions" Sisk (@AnnieSisk) June 5, 2018
Clearly, this is a fair lesson to all–treat your children right, or they'll make damn sure your memory is an unpleasant one.