It's no secret that President Trump enjoys his golf. He's often photographed while teeing off on some of the top courses around the country and is estimated to play roughly 70 rounds a year.
Apparently, the president's schedule wasn't allowing quite enough playtime, though, because he recently purchased a $50,000 golf-simulator for the White House. Unsurprisingly, Twitter has some strong opinions about this Executive 'Treat yo' self' moment.
President Trump just installed a room-sized "golf simulator" game at the White House.
According to The Washington Post, the system replaced an older simulator installed under President Obama.
The giant video screen, created by a Danish company called TrackMan Golf, allows Trump to play virtual rounds at top courses around the world.
And it costs a whopping $50K.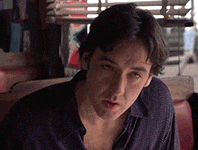 A White House official alleges Trump paid for the new system himself but has yet to use it during his "executive time" which is what he calls his unstructured hours of presidential chillaxin'.
According to the news outlet Axios, Trump's "executive time" accounted for 60 percent of his scheduled hours in the past three months.
Of course, it wasn't long before this outrageous purchase inspired some hilarious Twitter commentary.
Just wait 'til he learns the cheat codes https://t.co/D84sQnslij

— Drew Harwell (@drewharwell) February 13, 2019
Executive tee time https://t.co/na8lZvZcYF

— Orli Matlow (@HireMeImFunny) February 13, 2019
We found him! WE FOUND HIM! The +300 lbs. fat guy, living rent free in the basement, playing video games that hacked the DNC!! Just like Trump said!! Amazing!! https://t.co/8oBO9TuGUP

— Selagon (@selagon) February 13, 2019
how about Trump plays real golf and instead we all pitch in for a white house simulator

— jess mcintosh (@jess_mc) February 13, 2019
The Secret Service code name for the new White House golf simulator is Golden Shower Tee.

— Ken Schultz (@kenschultz_) February 13, 2019
The good news for Trump is that it's not like conservative media spent years throwing a tantrum that Obama played golf https://t.co/xFjue5Fh4f

— Sam Stein (@samstein) February 13, 2019
$50,000: the cost of the golf room Trump gave himself, actually paid for by... we have no idea since he won't release his tax returns. https://t.co/QVyh1xAZjJ

— LOLGOP (@LOLGOP) February 13, 2019
February 13, 2019
Trump two days ago: "No President has ever worked harder than me."

Trump today: Installs a $50,000 room-sized golf simulator in the White House.

— Nick Jack Pappas (@Pappiness) February 13, 2019
I just opened a golf simulator business called 'Executive Time'

— bfred (@bfred99) February 13, 2019
Preach.
Trump should install a "running the country" simulator. https://t.co/8gvA8FPZvb

— Josh Comers (@joshcomers) February 13, 2019