Supporters of President Donald Trump have taken to Twitter in droves over the past few weeks to complain about Trump's tax plan. They've just figured out that the 2017 GOP tax cut means that many middle-class Americans have to pay more in taxes because the bill eliminated some deductions they previously used to lower their annual tax payments.

For example, the tax bill capped deductions for taxes paid to local and state governments, while drastically increasing the amount of money a person has to donate in order to qualify for a charitable giving deduction.
These Trump voters are not shy about letting their disappointment in the president and in the Republican party be known.
Wait til you file your taxes. Middle class just lost half their return. Lowest refund I have ever had and I am 50yrs old. No wall and now this tax reform sucks too!! Starting to doubt Trump. I voted for him and trusted him too.

— Speziale-Matheny (@Speciale3886) January 27, 2019
Worse tax return I had in a decade! I admit I voted for @realDonaldTrump but he has officially lost my vote for 2020.

— A9N7G3 (@973angie) January 23, 2019
I voted for @realdonaldtrump, but that unfortunately that means I have to pay higher taxes.

— Joshua Curtis (@dcjchris) January 26, 2019
I voted for you the first time but after you screwed me on my get tax break I won't vote for you again especially after I started on my 2018 return it's a joke the taxes you are keeping from a working person good luck in 2020

— Shelby Kuh (@ShelbyKuh) February 2, 2019
@realDonaldTrump I voted for you, and believe in the things you are doing, but you screwed us middle class with taxes. I can't itemize or anything. How about a flat tax and get rid of earned income credit. Some don't earn income but get more back in taxes for having baby's.

— Thomas DeLucca (@TDeLucca7728) February 3, 2019
@RepDonBacon I just finished my taxes and we're paying an extra 4k this year since exemptions are gone. With a High D HC plan, this has not been a good year. I voted for you twice now. What's the plan?

— Jay Wright (@nochcknstrps12r) February 3, 2019
@POTUS thank you for screwing the middle class with your tax reform. I have never in my life, I'm 49 years old, had to pay into the IRS until this year. We have a combined income of 150,000. The middle class voted for you. I will not make the same mistake twice.

— Joel Serbin (@JoelSerbin) February 4, 2019
Voted for you . Family of
2 hard working N.Y. cops. Did taxes for years we would pay more and get a refund at the end of the year to help pay debt . First time in 30 years We had to pay more in Federal
Taxes. I'm disgusted

— Nycgirl (@nlnp99) February 5, 2019
I have to pay $2000 MORE in taxes this year! What happened?? I voted for you and thought you were fixing this, not making it worse!? I thought I would get money back this year!?

— Iamnewatthis (@sandynewtothis) February 1, 2019
@realDonaldTrump I trusted and voted for you, now, screwed by you. I fall JUST above a tax bracket, I don't get the 5000 return I've gotten the last 3 years. Money my family depends on to start us over. I served my country honorably. I will not make the same mistake twice.

— Matt Davis (@MattDav72811123) January 30, 2019
I am a Republican voter. I just did our taxes.

The @GOP tax bill cost my family THOUSANDS of dollars this year on our return due to changes, thereby hitting us with the LARGEST tax increase of our lives.

We are middle-class homeowners, and you raised our taxes.

Infuriating!

— Dennis Jordan (@DennisMJordan) February 5, 2019
Hopefully, the next time someone tries to explain to them that the "cut" part of tax cut was just for the very wealthy people, they'll pay attention.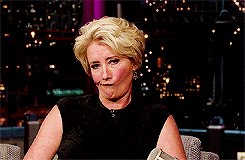 h/t: Raw Story