With the 2020 presidential election coming up sooner than anyone can hope, it seems as though every day another Democratic nominee has announced his campaign to run against Donald Trump. With so many nominees, it's almost impossible for us to keep up with who is who and who supports what. I mean, I know that Beto is an absolute gem and my man Bernie just wants us all to be equal—but, there is literally a new name every single day.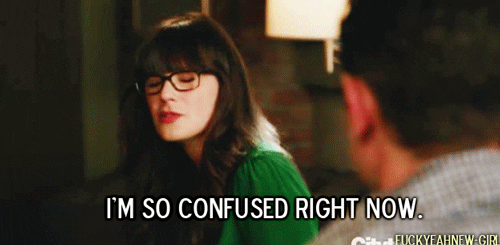 Luckily, someone on the Internet decided to combine the best of politics and our all-time favorite show—The Office—to break down each Democratic candidate as a version of Michael Scott. It is hands down the easiest way to sum up what each candidate stands for and represents, and who doesn't love to see Michael Scott at his very best?
All the Dem candidates as Michael Scott is the most accurate thing I have ever seen. pic.twitter.com/ZHE45KHMvR

— Will Dammann (@WillDammann) March 22, 2019
So far, Twitter has been loving how on-point this break down is. Seriously—it could not be any more accurate.
"I've made some empty promises in my life but hands down that was the most generous" – ***

— America's A Woman (@ILuvMyAfro) March 22, 2019
Bernie, Kamala and Beto had me laughing but I lost it at Warren ? pic.twitter.com/slwMBuQQOV

— Jermaine Terry (@JermaineTerry) March 23, 2019
Oh my god this is hysterical.

— Tom Beck (@ImTomBeck) March 22, 2019
This is the best thing I've seen today, so far. pic.twitter.com/5SEEW73mZb

— What Up Steph (@whudupsteph) March 22, 2019
This is what should be winning oscars. I can't stop laughing at it. ???

— DWildemuth (@DWildemuth) March 22, 2019
Winner of the internet for today. They are all hilarious, but Klobuchar and Sanders really took the cake! ???

— Brian Andersen (@BACyclone) March 22, 2019
As soon as I saw the title I was waiting for the Warren comparison on Diversity Day and whoever made this got it exactly right

— Juuso Kunnari (@jesushomerun) March 22, 2019
I wheezed and then I cackled and then I had tears in my eyes from laughing so hard.

This is my favorite tweet of all time.

— Stephanie Fitz (@stephanie_fitz) March 22, 2019
I lost it at Amy Klobuchar's, the Warren one was great as well.

— Christian Acevedo (@Christian_B_Ace) March 22, 2019
Thank you, Twitter.