Last week, IHOP–aka the International House of Pancakes–announced they would be changing their well-known name to IHOb, leaving us to imagine what on Earth the "B" could mean.
People online had some thoughts as to what the "b" could possibly mean–including everything from bacon, to brunch, and even just breakfast. But, this week, IHOP finally answered all of our burning questions and revealed just what the "B" in IHOb stands for–burgers. International House of Burgers.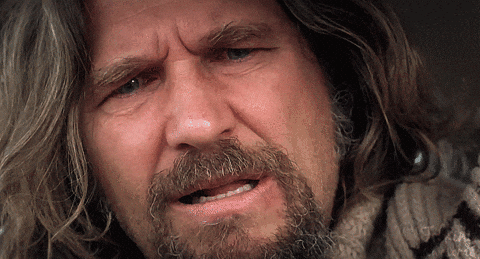 Now, if you were to ask me where I wanted to go to grab a burger (even for breakfast–because, don't it that past me, I will have a burger for breakfast and make the excuse that if people can have sausage and bacon for breakfast, they can certainly have burgers) I would not think of IHOP–or IHOb. I'm more likely to drive up to Burger King or McDonalds as soon as their breakfast menu is over and grab a nice juicy double–maybe even Wendy's. You see, when it comes to food, you want to go to the place where they make what you want perfectly. So, if I want pancakes, I'll head to IHOP. If I want burgers–nah, it's quiet for you IHOb.
I'm not the only person–or company–that feels this way. Other restaurant chains began reacting to the name change.
Whataburger had some a petty remark about never converting to Whatapancake, even though they love pancakes.
And, Moon Pie hopped in on the petty train, shading IHOP like crazy.
But, the most outrageous of them all had to be Wendy's–to no surprise. We've always been a fan of the social media team over at Wendy's, seeing as they're nothing but savage.
Cue the "Ohhhhhhhhh's."
Wendy's didn't stop there, they decided to make the dig extra deep.
And, it seems as though Moon Pie was even a fan of their roast.
Even Poptarts was impressed.
People could not stop clapping it up for the savagery.
God I love the shade you always throw. #IHOP #IHOB pic.twitter.com/q6ikAJHRRK

— John Yates (@RHOBellevue) June 11, 2018
Is it sad that I find joy in food chains like @Whataburger @Wendys and @MoonPie giving grief to IHOP for changing their name? #whatsihob pic.twitter.com/TMpQ6Pw8a9

— Aynsley Broom? (@Aynsley_Broom) June 11, 2018
@Wendys shot at IHOP on here was epic pic.twitter.com/MLCKh1pfum

— Jedi Jason (@WanderingJediZ) June 11, 2018
It's not the first time that Wendy's served the sass on Twitter. In fact, Wendy's is well known for being one of the best roasters on the social media website. Here are some of our favorites:
1.
2.
3.
4.
5.
6.
7.
8.
9.
10.
11.
12.
13.
14.
15.
16.
17.
18.
19.
20.