The Westboro Baptist Church is one of the most infamous and radical anti-LGBTQ hate groups. The organization has often been cited holding anti-gay protests at military funerals, picketing celebrity events, and disparaging members of the Jewish and Catholic communities.
The group's most recent protest was against an openly transgender lawmaker in Virginia, but their hateful words were quickly drowned out by hundreds of metalheads playing kazoos.
On Monday, members of the Westboro Baptist Church attempted to protest a Virginia lawmaker named Danica Roem who is openly transgender.
However, the hate group was interrupted by the tune of hundreds of metalheads playing kazoos.
@hEnereyG hopefully this is a good start to your day. Randy Blythe from lamb of god organized a counter party to the Westboro Baptist Church today in Va. this is the result. pic.twitter.com/kN5MAcdkHG

— Corgin Hammersmith (@Finn_Dingo) March 11, 2019
Why metalheads? You might be asking yourself. Well, Del. Danica Roem actually happens to be a metal singer herself. The ultimate irony, however, is that the metalheads who drowned out Westboro were from a band called Lamb of God.
Singer Randy Blythe of the band Lamb Of God asked fans to dress in outlandish costumes and promised to hand out kazoos upon their arrival.
According to Blabbermouth, Blythe decided to hold the event for many reasons. "Well, first and foremost, Danica [Roem] is my friend," he said. "I don't like people who mess with my friends."
"Second, their 'message' sucks—they do have the right to preach it, but we also have the right to drown it out with kazoos," Blythe continued. "Third, it's too good of an opportunity to pass up. Who doesn't want to hear a few hundred people playing the Sanford And Son theme on kazoos? Only atruly godless and un-American puppy-kicking troglodyte, that's who."
"So we came out and just drowned them out. That's the easiest way. There's no point in engaging these people," he said.
Their musical interruption worked wonders and Westboro's members left after only 30 minutes.
Big shoutout to Randy Blythe of @lambofgod and all the supporters today who held a counter protest so big and loud the Westboro Baptist Church called it quits 10 minutes early. pic.twitter.com/tOIYeZBvii

— Ethan Damon (@ethan_damon) March 11, 2019
Roem, though not in attendance, was able to turn the event into a fundraiser for her reelection campaign that earned more than $25,000.
"I set out to make the best out of a bad situation by doing what a good candidate for office should do," she said last week. "Flip the script on something negative by raising money off of the response without amplifying the original negativity and driving a unifying message about love conquering hate."
Actual footage of us now that we know kazoos are Westboro kryptonite.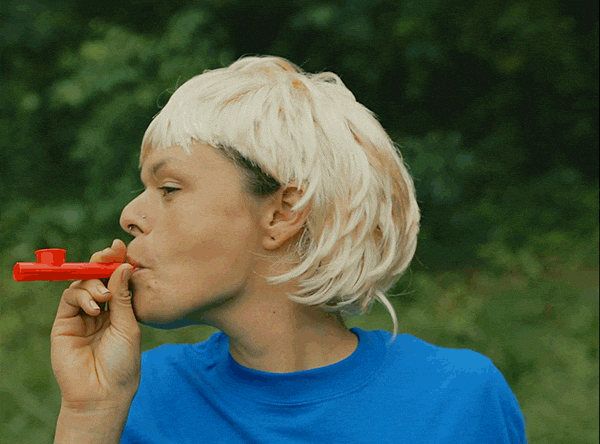 h/t Friendly Atheist