You know what's not fun? Talking about the 2016 election. The nightmare happened, and we're living it, and rehashing who voted for whom is just…tiresome. But we've got another election coming up and it's important to examine why people voted for who they did, so that it doesn't happen again.
Vice recently put together a group of women for a panel called "Conservatives and Progressives Debate Feminism." You can watch the full clip here, but the part that's getting a ton of attention right now is when a Bernie Sanders supporter claims that she voted for Trump "as kind of a joke."
Bernie Sanders supporter admits she voted for Trump and gets flustered trying to justify it.

"Part of it was kind of a joke."

Props to the woman of color who called her out ? pic.twitter.com/dzXVwoFVhj

— lexi for kirsten 2020 (@PelosiForSF) April 1, 2019
AS A JOKE.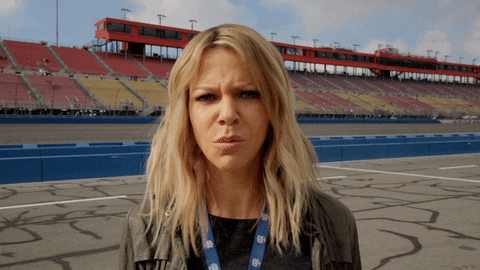 Yes, the women called her out. When one woman exclaimed over the amount of "privilege" it took for anyone to see the 2016 election as a "joke," the Trump voter began to backpedal. But no one was having it.
The moment between @Deja_Foxx and @BlairImani had me DYING.

Voted as a JOKE??????!!!!!

Sis... pic.twitter.com/an2niysaqS

— Michaelney Spears (@Alittlehazayy) April 2, 2019
The woman who called the Trump voter out was Deja Foxx, and people on the internet did indeed give her props.
The way you looked around like.... "Y'all hear this????" pic.twitter.com/PMts9hffxW

— ✂️ AshB Got 5 On It ✂️ (@Hey_AshB) April 2, 2019
Another woman present was Nala Simone.
allof us when we saw @Nalasimonet cross her leg pic.twitter.com/4tP17aIdy5

— lexi for kirsten 2020 (@PelosiForSF) April 2, 2019
Her face is a whole mood and I love it pic.twitter.com/f1j6GFlSfW

— The Volatile Mermaid (@OhNoSheTwitnt) April 2, 2019
This one too. ? pic.twitter.com/R3k5ZPNj1o

— ✂️ AshB Got 5 On It ✂️ (@Hey_AshB) April 2, 2019
@BlairImani was also a panel member.
omg when girl said it was a joke and @BlairImani & @Deja_Foxx locked eyes pic.twitter.com/Y6S9D3BZKA

— Danielle Perez (@DivaDelux) April 2, 2019
We also hope the person who vote as a joke learned her lesson.
Never ever ever throw your vote away like this. I hope she learned her lesson. Our vote is a privilege & needs to be taken seriously. Look at all trump has already destroyed bc ppl didn't "like" the most qualified candidate ever.

— Rabbi Jill Zimmerman (@RabbiJill) April 2, 2019
The Bernie Sanders supporter wasn't the only Trump voter in the panel, though. A different Trump supporter compared Trump joking about blatant sexual assault to Obama smoking pot, which is…what? Smoking pot is legal in a lot of places, while it's unlikely that sexual assault will ever not be a crime (unless Trump gets his way). Deja Foxx tried to explain the difference to her, but it honestly probably didn't get through to her.
This Trump supporter thinks Trump sexually assaulting women is the same as Obama smoking weed.

I had to let her in on a little secret:
ITS NOT!

Smoking weed is a criminalized behavior with no victim. Sexual assault is an act of violence. https://t.co/QJQnp3Uc3e

— Deja Foxx (@Deja_Foxx) April 2, 2019
False equivalencies are a Trump supporter's bread and butter ?? pic.twitter.com/pS5XwbVIjb

— ︽✵︽ Ligerzero Gaming & Cosplay ︽✵︽ (@Ligerzero459) April 2, 2019
I just want to know where did these ladies get their education and information? ? One thinks voting is a joke and the other thinks weed and sexual assault is at the same level.

— Lady D Two-C's ? (@ladyd2826) April 2, 2019
And honestly, good on Foxx for trying. Because that matters.
Deja was really speaking for all us the entire time. Clocking nonsense left and right! <ahref="https://t.co/keD2ZrZYFN">https://t.co/keD2ZrZYFN

— lexi for kirsten 2020 (@PelosiForSF) April 2, 2019
Let's all work really hard to make sure that the 2020 election doesn't go the same way as the one in 2016. LIKE, REALLY HARD.