Planning a wedding takes a ton of work. There's so much to arrange—the gown, the seating chart, the music…the list goes on. But one recent wedding left a little to be desired in the food department, as shown in these pictures snapped by a guest unfortunate enough to be in attendance.
An English couple's wedding is being made fun of for the terrible fare they served guests at the reception. One guest took pictures and posted them on Facebook, where other people went to town commenting on how awful the food seemed.
The guest who took the pictures captioned them, "I don't know if the chef of this 4 star 'luxury' hotel was sick that day or on holiday – but something must have been going on." THAT IS TUNA PIZZA RIGHT THERE. I've never even HEARD of tuna fish pizza.
Next to a picture of the appetizer, they wrote, "I really appreciate the little herb on the side of the frozen Yorkshire puddings, really pushing it out there." Yup, that sprig of parsley is doing the most.
There was also some sort of food item that involved a hollowed-out zucchini stuffed with green beans, a classic that'd prompt anyone to ask," What on Earth is going on here?"
There seem to have been two meal options: the chicken dish, which came with vegetables and piece of sausage wrapped in bacon, and the (tuna) pizza meal, which came with French fries ("chips" in jolly old England) and a bowl of baked beans.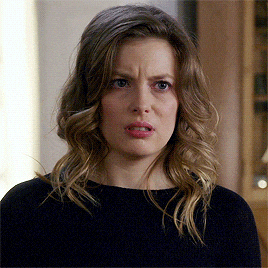 Look, I know England is not known for its delicious cuisine, but this is really next level bad.
One person commented, "I would be 100 per cent in the kitchen, throwing abuse at the entire kitchen staff if that was what was served at my wedding."
"The Yorkshire pudding starter and dry tuna thrown on the burnt pizza is just amazing. The disc of stuffing!" another wrote.
One person could barely identify the food items, summing up the meal as "Chicken, black pudding, bacon wrapped cocktail sausage, one carrot, one pepper, weird courgette stuffed with green beans."
There have been some poorly catered weddings before, but this one really takes the (wedding) cake.